Music connects communities! Just about everyone would agree with that in the abstract. All playlists are, after all, filled with songs that have an undeniable power to cross boundaries and bring people together. But Berkeley Dent, Jason Pastel, Trevor Creany, Dustin Lee and the team at 81 Productions demonstrated the unifying power of music in a more real sense during this cold, hard winter.
With live music venues in their area locked down, and musicians out of work, they launched "The Space Shop Sessions," a series of five livestream concerts, each featuring a different Roanoke band, and each supported by a different hometown business. Taking place over a two-month period, the sessions helped feed the local appetite for live music, while also providing gigs for some of the region's favorite groups, and giving businesses a chance to engage directly with customers.
Helping the 81 Productions team create a flowing series of distinctive, colorful looks that reflected the personality of each band in the livestream series, was the company's "virtually all Chauvet" livestream studio rig, anchored by a collection of Rogue R1X Spot and R1 Spot fixtures. Arranged in different configurations depending on the band, the Rogue units expanded design possibilities on the studio's 24′ by 20′ stage.
"Flexibility is obviously critical in this type of project when you have this many bands playing in the same space," said Pastel. "The Rogues are ideal in this case, because they are such workhorses that will take you wherever you want to go."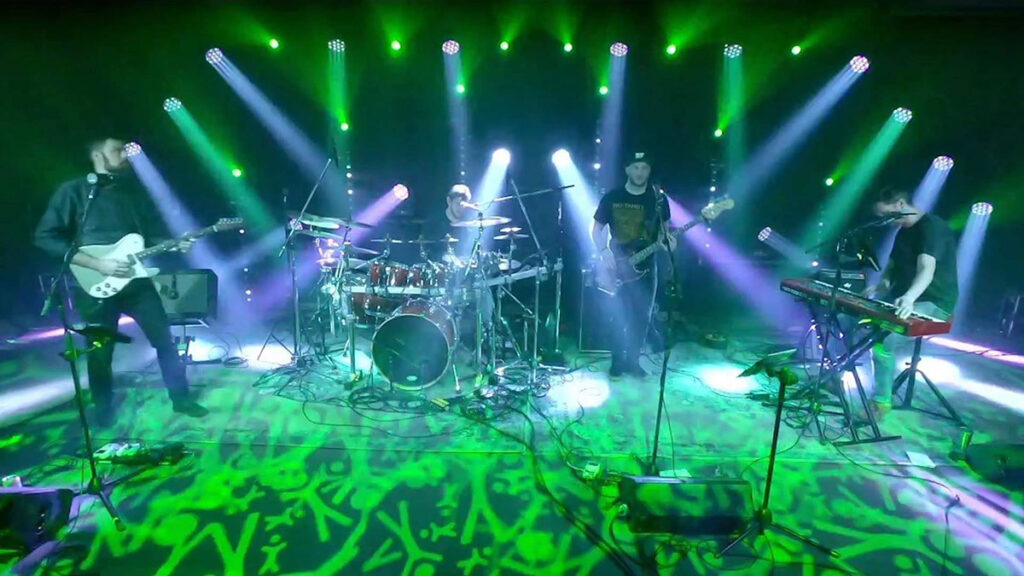 When Virginia Electric took to the stage for a session, Pastel went with more stylized looks with ambers, magentas, purples and greens playing off against one another. "One of my favorite looks occurred when we had only our downstage R1 Spots with the nice magenta and dotted gobo on the band," he said. "Then when we got a nice hit, I'd bring the rest of the rig back in to finish with a bang."
For The Half Moon band installment of the Space Shop Sessions, Pastel's fellow lighting designer, Creany immersed the stage in bold monochromatic tones to create an evocative, other-worldly aura.
Capturing the shows on video with their camera and editing work were Luke Hayes and Bobby McMahon. When the last s how in the series was over, Berkeley Dent looked back on The Space Shop Sessions videos and noted: "Everyone on our team pulled together to make this happen. We enjoyed doing something to support our local music community."
Based on their response to the five sessions, the local community felt very good about it too.