The poor, marshy soil conditions in the triangular patch of land between the manors of Battersea and Clapham made it unsuitable for farming when neighboring fields were put under plough centuries ago. Ultimately, this "shortcoming" led to the 89- hectare space being turned into a public park — and though it was unfit for cultivating crops, the area that is now Clapham Common has proven to be fertile ground for creative expression, as all manner of musical performances and art shows have flourished in its open, green space.
This was abundantly evident recently at Clapham Common Summer 2021, three successive festivals organized by event promoter Festival Republic that covered a range of genres beginning with the YAM Carnival, which celebrated the music and culture of the Afro diaspora; RTRN II Dance, a day of bass heavy raving featuring electronic music stars like Chase & Status; and ALT+LDN, a first-ever rock and rap mash up with international headliners Smokepurpp and The Kid LAROI.
Although very different music emanated from the festival stage on each of the all-day festivals, the visuals supporting the sound remained consistently bright, bold and dynamic, thanks to a powerful and flexible lighting kit design and installed by Bigabox Production. Featuring CHAUVET Professional fixtures, the lighting system had the versatility needed to support all the varied artists, yet it was also powerful enough to cover the big crowd in the park as well as the 12-meter wide by 9.5-meter deep stage in vivid colors and crisp gobo patterns.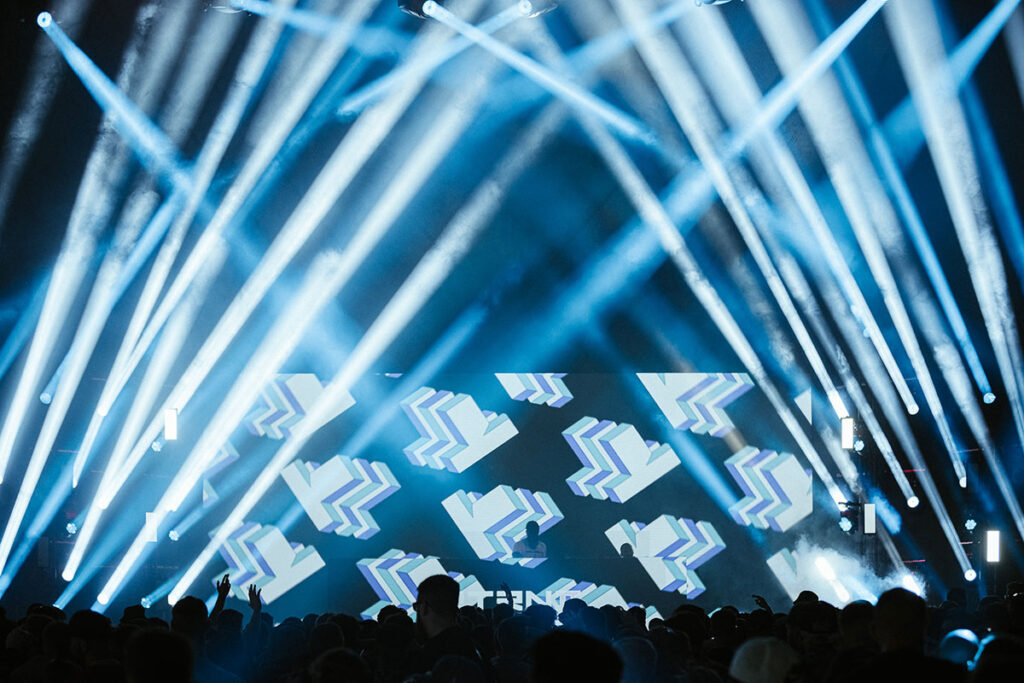 "The output and intensity of the beams coupled with the speed of the moving heads, made these fixtures the perfect choice for what we needed on stage," said Andrew Wilson of Bigabox. "We got some really good looks from the stackable prisms of the Rogue R3 Beams. They stood out in each of the three festivals to create an atmospheric effect that matched up well with the mood of each event."
Flown on overhead truss, in addition to being positioned stage left and right, the three-festival kit also featured 24 Rogue Outcast 1 Hybrid fixtures. Thanks to their intense output, split colors and tight beam coverage, the 400W spot/beam/wash fixtures provide the designers with myriad creative options. Meanwhile, their IP65 rating provided reassurance over days of outdoor us in London.
Engaging audience lighting was provided at each festival by the kit's 12 STRIKE 1 and five STRIKE 4 warm white LED blinders. A collection of 12 Maverick MK1 Hybrid fixtures delivered specials and aerial patterns, whilst four Maverick MK2 Washes bathed the stage in a variety of hues.
For those in South London for whom Clapham Common is a reassuring and comforting landmark as well as a public meeting place, the sight of bright lights filling the area was a welcome sign. After a long cold lockdown, festivals had returned, and this venerable wedge of land was again providing a space for vivid imaginations to bloom.
Photo: © Laurence Howe Photo