Although he was in the clothing business, Luc Provost always wanted to own a theatre. Not long ago, fate gave him a reason to turn this aspiration into reality, when he acquired 10,000 pieces of theatrical costumes from a Dutch company.
Looking for a place to store his newfound collection of clothing, he purchased a former school building in this picturesque East Flanders town. Attached to that structure was a small theatre.
For Provost, it was a building of dreams. "I had the costumes and venue," he recalled. "So now I was ready!"
On January 2, 2020, Provost shared his dream with the world when, outfitted with a new rig of CHAUVET Professional fixtures, the Cultuurcentrum Maskerade staged its first show. Unfortunately, it was also the last live show at the 220-seat theatre for the year, as the coronavirus pandemic brought public gatherings to a grinding halt.
Like the 180-year-old building it's housed in the Cultuurcentrum Maskerade and its enthusiastic owner, are tough and determined enough to prevail over any challenge that fate and history throw their way. With live shows temporarily on hold, Provost and his team used the theatre for livestream performances. By the summer, they hope to be having in person events again.
Regardless of whether a Cultuurcentrum Maskerade show is live or livestreamed, one thing is certain: it will be supported by a powerful and flexible lighting rig. Working closely with his supplier, the Oudenaarde, Belgium-based DMXShop and DMXRent, Provost put together a collection of fixtures, which, while not extensive, can wash the stage in rich color combinations, and texturize it with crisp gobo patterns, while also delivering smooth, even key lighting.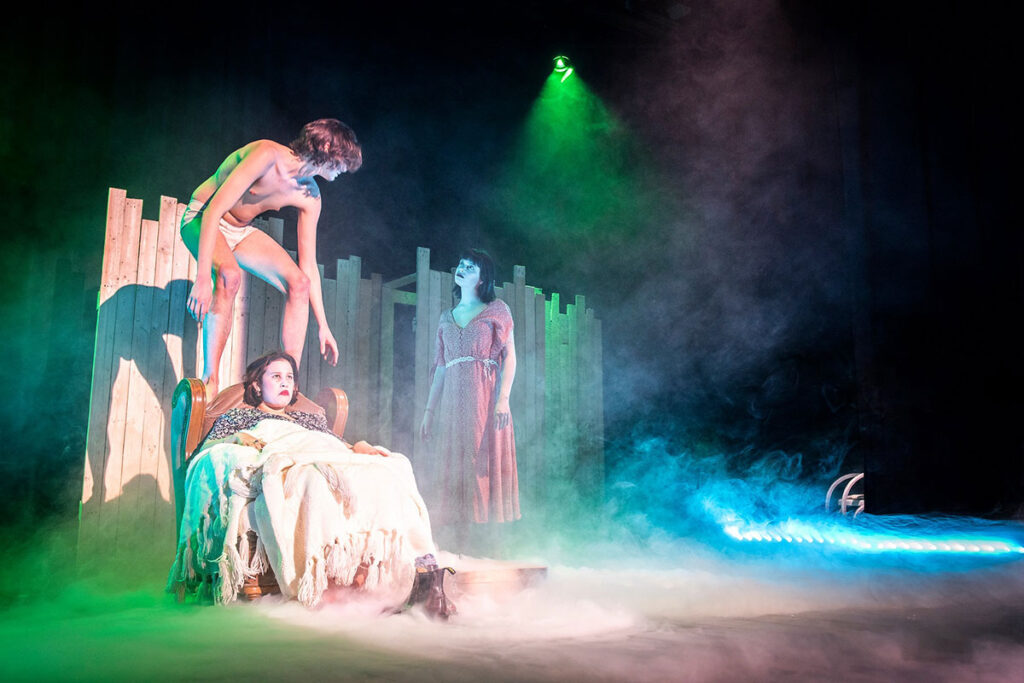 Featured in this rig are four Ovation F-415FC and an equal number of Ovation F-915FC Fresnel-style fixtures. Both of these fixtures have RGBA-Lime LED engines, which allow designers to create realistic colors on stage.
Also in the rig are two Ovation E-930VW Profile ellipsoidal units outfitted 15ﹾ and 36ﹾ lens tubes. Used primarily as profile spots at Cultuurcentrum Maskerade, these high-output fixtures produce variable whites with a CRI color rendering accuracy of 88-92 to ensure that actors are consistently shown in optimal light, whether performing a livestreamed or a live production.
Of course, with the Cultuurcentrum Maskerade's extensive collection of costumes, they can also be assured of appearing in the best possible wardrobe as well.