Stuffed animals aren't something usually associated with a band like hardcore metal giants Killswitch Engage. Still, the fluffy playthings helped create a sense of intimacy this summer when the Grammy-nominated quintet recorded a video of their latest album "Atonement."
The band, which normally plays at jam-packed venues, was performing at an empty 2,200-capacity venue, The Palladium, for the video. To encourage them to look out into the "audience" despite all the vacant hall, their longtime lighting designer, Cody James hid stuffed unicorns in the seats.
That worked for the band. As for the fans watching the video, James fostered a powerful, you-are-there feeling by unleashing a torrent of genuine concert looks with help from a beefy collection of CHAUVET Professional fixtures supplied by JDI Productions.
"After some long conversations, my PM Josh Mihlek and I decided we wanted the band's fans to get an experience as close as possible to a true to live show," said James. "With that thought in mind, I went 'full Killswitch' with our looks. We just went for it as hard as we could with help from our light crew Paul Maloof and Peter Therrien to bring an exact live show experience to people's screens."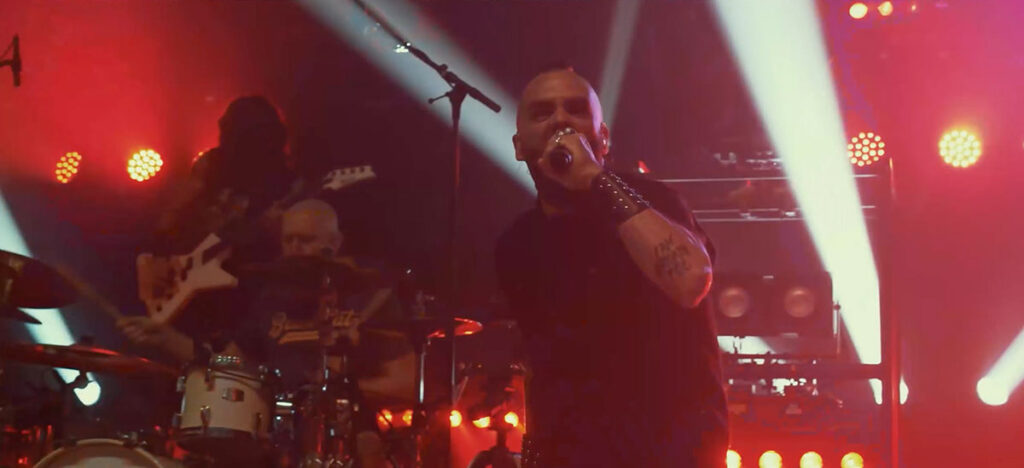 That experience was wrapped up in an intense 14-universe show that blasted away, racing ahead and making every sharp turn with the band's blistering riffs, screaming vocals, ferocious beats, breakdowns, dueling guitars and more. Just what fans would expect from a live KSE show!
James preprogrammed the show and stored it in cue stacks and scene windows, but ran it in a busking style. "I like having to trigger everything myself," he said. "I think it's from all the years of running par cans."
The show took place in two locations within the Palladium. The first segment shot in the main hall featured the complete 11-song set from the Atonement album. KSE then played songs from their first (1999) album in an upstairs room.
A collection of 16 Rogue R1 FX-B, 12 Maverick MK1 Spot, 6 Maverick MK1 Hybrid and 16x Rogue R2 Wash fixtures made up the main floor rig; while the upstairs show was lit by 24 COLORdash Par-Quad 7 RGBA units.
Wielding his rig expertly, James created memorable moments throughout the stream. One that stood out was during a guitar solo in the song Take Control when he used the Rogue R1 FX-B's 360 degree tilt to great effect.
Looking back on such moments, James has only one regret. "The toughest part of this project was when it ended," he said. "I wanted to keep going we should have done all the records KSE recorded! It was my first show back after 17 months and I was having too much fun."