NETGEAR'S M4250 AV Line of Network Switches Are Now Available Directly Through Marshall Electronics Making it Easier to Deploy IP Camera/Controller/Switch Solutions.
Marshall Electronics has partnered with NETGEAR, the leading provider of networking products in the professional audio/video market, to offer three of the company's M4250 network switches for Pro AV applications. The M4250's PoE+/PoE++ capabilities are the ideal fit for Marshall's IP cameras and controllers, providing an easy to set up IP camera/controller/switch solution for its customers. The three NETGEAR models that are part of the collaboration currently include the M4250-10G2XF-PoE+, M4250-10G2XF-PoE++ and M4250-26G4F-PoE++, with the intention to expand the partnership by adding additional SKUs in the future.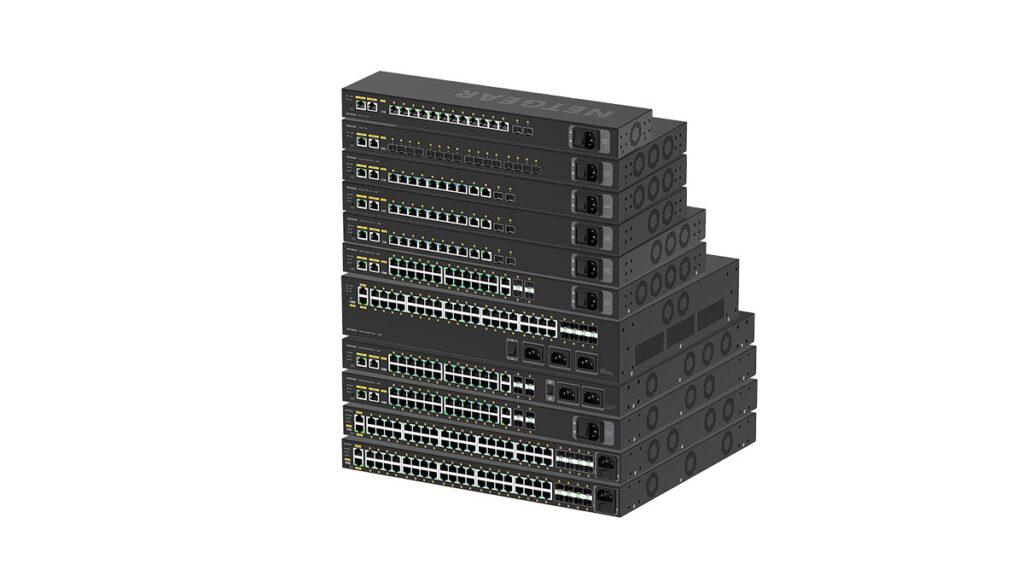 "Anytime Marshall has a chance to align itself with a company that manufactures game-changing products, like NETGEAR, is a big win," says Tod Musgrave, Director of Cameras, Marshall Electronics. "We look forward to providing our customers with NETGEAR's switches alongside our IP cameras and controllers, with verification and endorsement by NETGEAR. This collaborative partnership guarantees compatibility, giving installers the assurance they need for a successful setup. Marshall customers will also gain access to NETGEAR's Pro AV Design Engineering team and a lifetime warranty on NETGEAR products. In addition, Marshall can now offer ultra-competitive pricing to integrators and local dealers on Pro AV models required for IP network projects."
NETGEAR's AV Line of M4250 Switches maintains the same out-of-the-box AV friendly functionality found on the popular M4300 and M4500 switches. Deploying multicast AV over IP networks with the M4250 switches is a simple plug-in and turn-on operation. The new AV interface of the M4250 switch presents the common AV controls with user-selectable profiles up front, ensuring the settings are correct for specific audio or video applications.