Like many things in the Lone Star State, Billy Bob's is nothing, if not big. Billing itself as the "world's largest honky tonk," a claim no one is likely to dispute, the former World War II airplane factory in Fort Worth's Stockyard District, covers over 100,000 square feet, features a 2,000 sq. ft dance floor, 20-acre parking lot and 30 bar stations.
This information is shared in an introductory video near the venue's entrance narrated by none other than George Strait, one of the many superstars who has performed at this Goliath of a club.
Yet despite its massive size and stellar pedigree, the stage at Billy Bob's is relatively small. Mason Felps was aware of this "limitation" when he signed on to design two recent socially distant concerts at the club for Josh Turner. He was able to meet this challenge and create big looks for the chart-topping country artist with help from the CHAUVET Professional Rogue R1 Spot.
"This is a great venue, and it's an honor to work there," said Felps, the touring lighting director for Josh Turner. "The stage, though, is super small. Because of this it's very important to give your show bright and big looks to connect with the crowd."
Captivating the crowd was even more critical at this particular concert, because social distancing protocols meant that the number of people inside the spacious club was extremely small. Felps engaged them by turning up the brightness of the four Rogue R1 Spot fixtures in the house rig.
"We weren't able to bring our touring rig in for this show," said Felps. "Fortunately for me, the house rig did have the R1 Spots, which I love for their punchiness. They were hands down the brightest fixtures in our rig."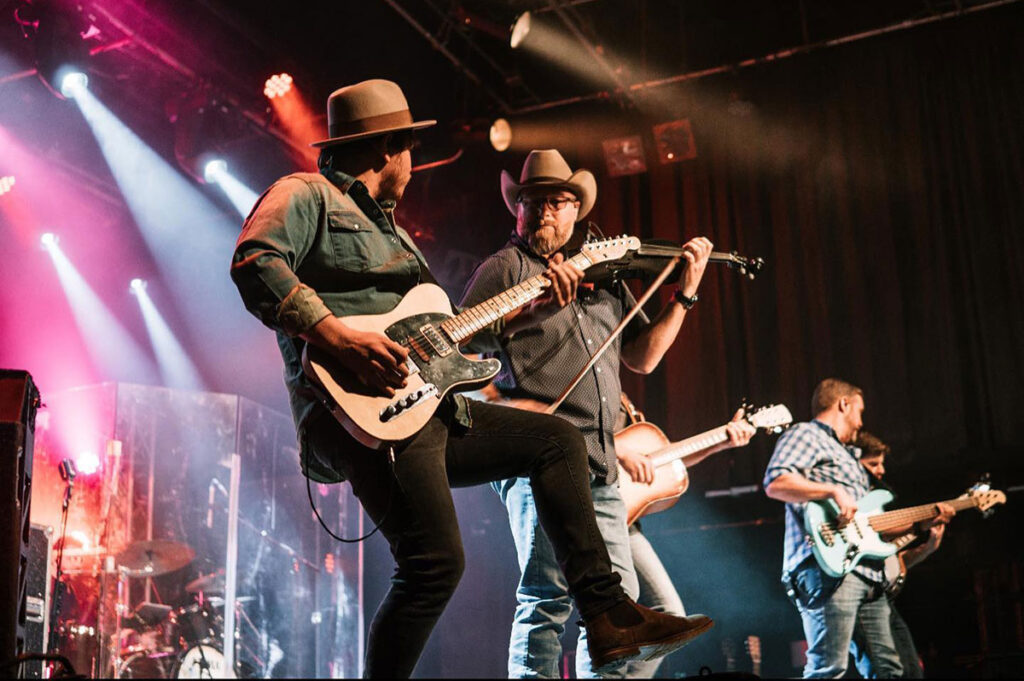 Drawing on the output of the 140-watt moving fixture, Felps was able to incorporate effective audience lighting into his show. "We had the R1 Spots spread across downstage truss," he said. "From this position, we had no problem connecting to the crowd."
For variety, Felps incorporated varying gobo patterns into his totally preprogrammed show. He also changed up colors, going with bright hues for upbeat songs and deeper ambers, reds and blues for most other moments. This included creating an evocative palette for the moment when Randy Travis, recovering from a stroke, came on the stage in his wheelchair.
The site of Turner with his musical idol and collaborator, was another in the long list of stellar moments that have taken place on Billy Bob's small, but famous stage. It was also one that was supported by an impressive lighting design.