Philips Lighting, the world leader in lighting, today announced that its Philips VL6000 Beam fixtures played a central role in the lighting for Melodifestivalen 2018, the hugely popular television series in which Sweden's entry to the Eurovision Song Contest is selected annually.
The VL6000 Beam, from the Philips Entertainment Lighting portfolio, was chosen by award-winning Lighting Designer Fredrik Jönsson, one of Europe's leading experts in lighting entertainment events for television. Jönsson has been responsible for lighting Melodifestivalen since 2002, and has also lit the Eurovision finals on two occasions, in 2013 and 2016.
For Melodifestivalen 2018, Jönsson selected the Philips VL6000 Beam luminaire to fill a specific role in his lighting design. He says, "The set designer created a kind of radio mast setpiece, suspended just above the sweet-spot on stage, so we needed some kind of big, beamy lighting instrument that could give us a 'transmitting' effect from the centerpiece. Enter the VL6000!"
Jönsson adds, "I specified the Philips VL6000 originally because we needed a fixture with a big lens and a somewhat bold look. The intensity came as a bonus. It meant that, despite being rigged just beside an LED screen, they could still outshine the video content. We used them primarily for beam effects in the crossovers between songs, but they went on to do a lot of work in openings and intermissions too."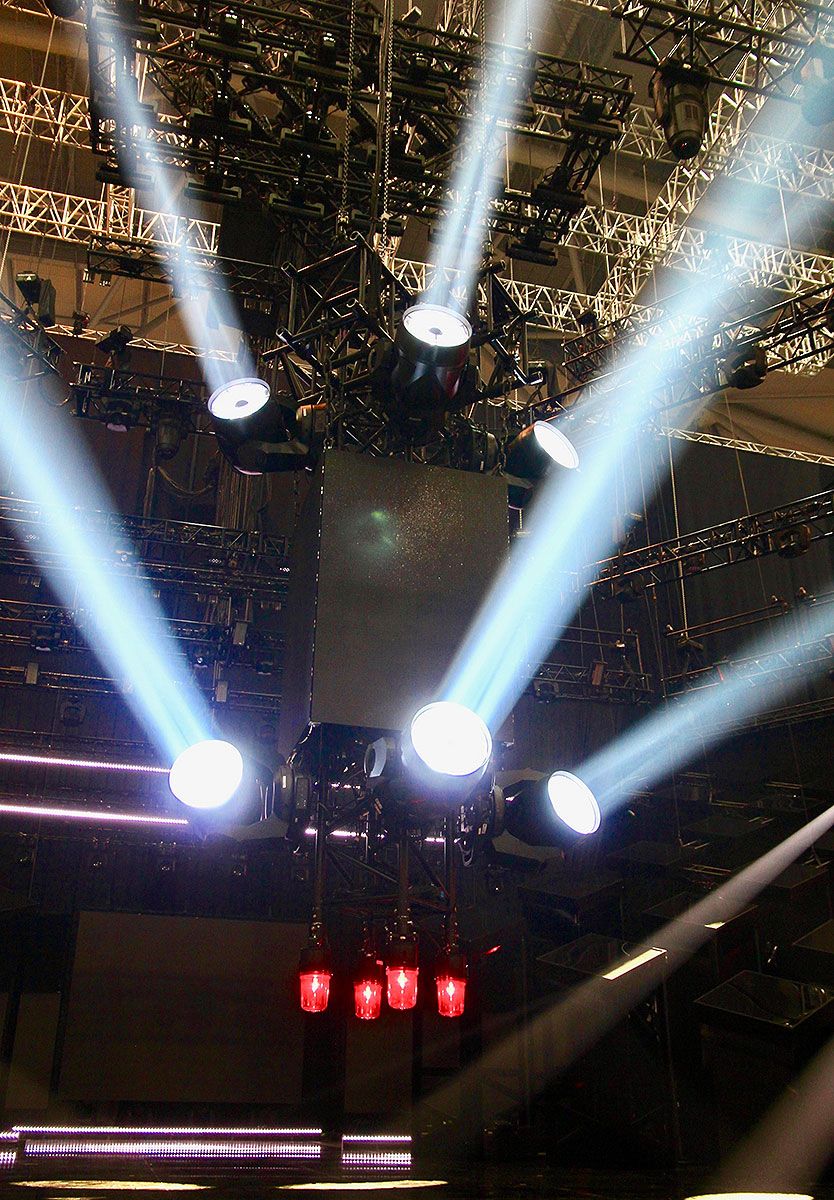 The combination of the VL6000's large reflector face, bold searchlight beam and formidable array of color permutations enabled Jönsson to create "some big chunks of eye candy in the arenas during the songs" that were perfect for broadcast cameras to pick up.
Melodifestivalen 2018 was filmed in six cities over a six-week period, with the final staged in the Friends Arena Stockholm, on 10 March. The winner, Benjamin Ingrosso, will represent Sweden at the Eurovision Song Contest in Lisbon, Portugal later this month with his song, 'Dance You Off'.
Martin Palmer, Vari-Lite Product Manager EMEA, Philips Entertainment Lighting, says, "The VL6000 Beam was designed to offer lighting designers a powerful, visually striking beam fixture that could deliver a versatile range of effects. The Melodifestivalen tour is a major television event in Sweden, and we are delighted that Fredrik chose the VL6000 Beam for his design this year."
www.lighting.philips.com/main/products/entertainment-lighting
Photos: © Fredrik Jönsson