The Valencia Trinidad Alfonso EDP Marathon took place last December, where nearly 16,000 runners participated in the Spanish city. "Valencia wants to be known as a sports destination, and celebrate major events, such as this Marathon", said Pilar Bernabé, Councillor for Sports for the city of Valencia, adding: "Major sporting events, as long as they are sustainable, are a great opportunity and an essential contribution to the economic fabric of the city."
The Valencian company RSM PRODUCCIONES AUDIOVISUALES Y EVENTOS, S.L. chose the PROLIGHTS Mosaico fixture, an outdoor architectural image projector, displaying the city's logo for the event in the City of Arts and Sciences' neighbourhood.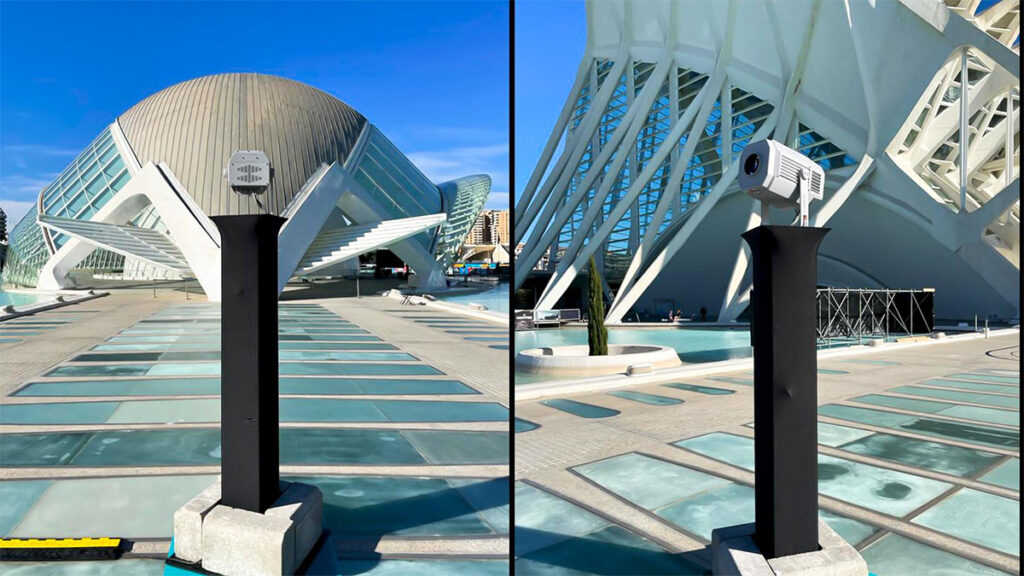 "We wanted a fixture that could be used outdoors with a strong light output, but easy enough for anyone to use", said Rafael Tejada, CEO of RSM, adding: "The Mosaico was exactly that. A high-quality image projector with nearly 12,000 lumens and easy enough for us to set up with a custom gobo and leave it running with a stand-alone playback."
The Mosaico is a 250W IP66 zoomable LED image projector with a motorized zoom, gobo, colour and animation wheels.