Studying your customers is the surest way to improve what you're doing. This guiding principle from Apple's earliest days rings just as true in these challenging times as it did then, as Squeek Lights owner Victor Zeiser recently demonstrated.
Last year, in the midst of the pandemic, Zeiser converted the Ruby Stage at his company's facility into a performance space for livestreams and video productions. Rigged with CHAUVET Professional Rogue BeamWash fixtures, the new studio was well-received, attracting name bands like Motionless in White and The Wonder Years, in addition to hosting the chart-topping trio AJR for their Biden Presidential Inauguration, as well as their appearance on the Late Late Show With James Corden.
While most people at his improvised studio were watching the performers on stage, Zeiser was focusing his attention on LDs like Mike Null (Motionless in White) and Ezra Donellan (AJR) and their crews as they worked cameras and light to make these productions click. His observations led him to shake things up at his successful Ruby Stage this February, even though it was less than one year old.
"Everyone who used the space was really happy with their experience, but we've watched how people worked within the space and learned what we can do better," said Zeiser. "We watched how LDs have cued with the rig and after taking months of notes decided to mix up the space with a more sleekly designed new rig, which will look great on camera."
A top priority for Zeiser and his team was to add depth to their studio space. "On more than one occasion, we'd see a camera guy taking a shot from inside our office door to gain a better angle," he said. "So, we decided to create a new design that would allow us to push the back wall upstage. By doing this, we gained an extra two feet of space for camera positions. That small space has made all the difference in the world in terms of getting wider shots."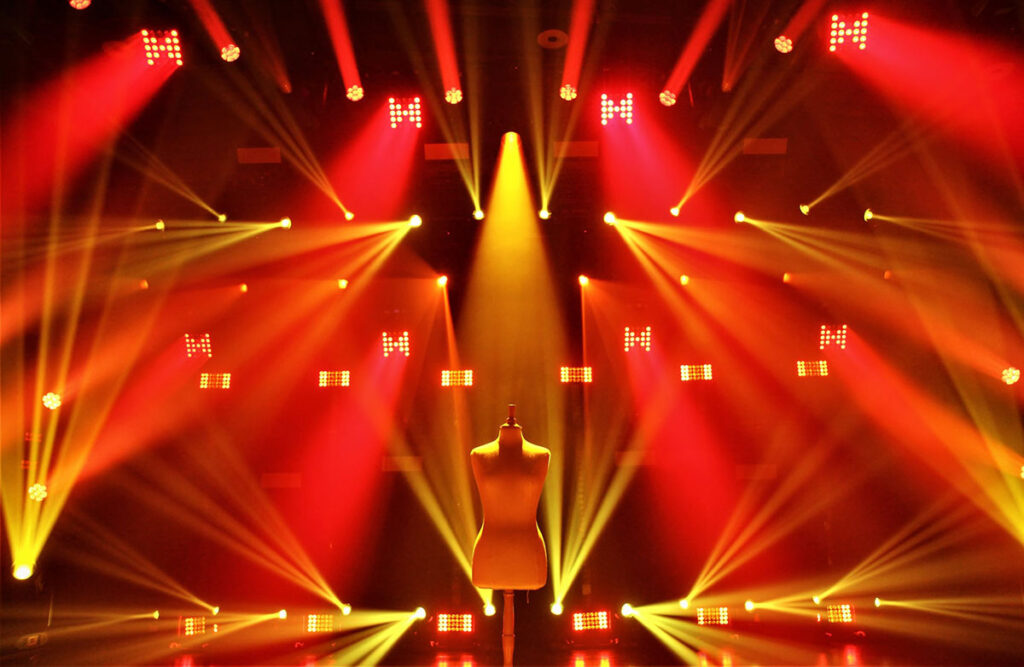 Zeiser also reconfigured the 28 Rogue BeamWash fixtures in his rig, having 10 of them in downstage positions, while arranging four on each side of the stage and hanging eight in an arc over mid-stage. This orientation provides designers with myriad creative possibilities.
"When lighting for the camera it is always a priority to have a high-quality front light, which is why we used the BeamWashes," said Zeiser. "Their compact size let us get ten of them in a small space for lighting from the front. The rest of them will be split between side light and backlight, and we will take full advantage of both the great color spectrum they offer and the big zoom range, so we can use them both as big washes of saturated light and for punchy narrow beams."
To provide visiting LDs with a means of creating captivating effects that translate well onto the camera, Zeiser expanded the Ruby Stage rig by adding eight Next NXT-1 fixtures, tailing four of them down off the truss and hanging four overhead in the same mid-stage position. "We plan to experiment with pixel mapping and integrating a media server with this rig," he said. "So, getting the volumetric beams of light the NXTs throw will let us create some very dynamic looks for the camera,"
Zeiser believes the demand of for his studio services will continue through the summer. After that, the future of his production space remains to be seen. When live touring picks up again, he might roll back this part of his business, depending on market developments. As always, he will be listening to, and watching, his customers before making his decision.