Signify (Euronext: LIGHT) entertainment lighting brands Strand and Zero 88 have today announced the latest update to ZerOS, the award-winning software for their FLX S Series and FLX consoles. ZerOS 7.10 includes support for multiple pixel luminaires, a library update featuring a wide range of Vari-Lite and Strand fixtures, and more. The new update is available for Zero 88 lighting consoles as well as the recently announced Strand FLX S Series consoles.
"Despite the prevalence of multicell fixtures in the market, facilities have mostly been able to find full multicell control on higher end consoles," says Jon Hole, Global Product Manager, Strand and Zero 88 Controls and Systems at Signify. "Many of these consoles either control the luminaire as a single fixture with a large number of parameters or patch each pixel as a separate fixture, with compromises in either approach. Even consoles with sub-fixtures or cell control have conflicts between pixel intensity and fixture intensity. We have been waiting to implement multicell control until we could address all of these challenges."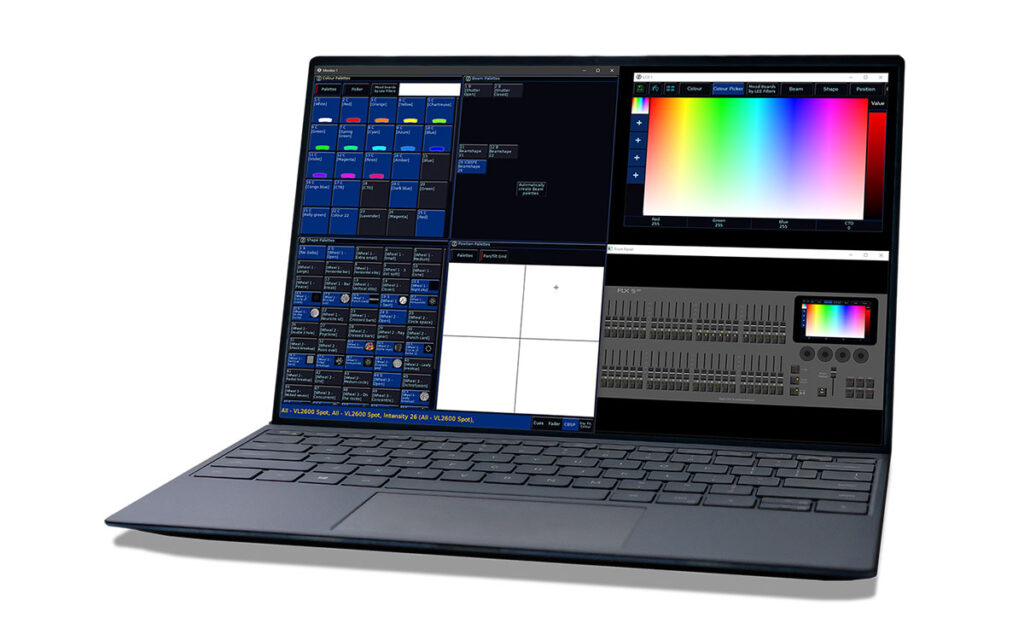 To address this issue, ZerOS 7.10 allows users to dynamically select whether to adjust the whole fixture or a single pixel depending on how they interact with it using the multitouch screen on the console. "ZerOS is all about being powerful and easy to use, and this new update does that for multiple pixel fixtures, allowing users to fully control them just like the rest of their rig without complications," adds Hole.
ZerOS 7.10 also brings a major update to the fixture library, including many luminaires from Vari-Lite and Strand. "With Zero 88 now part of Signify's entertainment group and the availability of the ZerOS-based Strand FLX S Series in the Americas markets, customers are wanting better support of Vari-Lite and Strand fixtures within the ZerOS software," explains Hole. "The library update includes new theatrical luminaires from Strand such as the Leko®, Cantata, and Acclaim LED Series, as well as multicell fixtures like the Strand Aurora LED Strip and Vari-Lite VL800 EVENTWASH."
The update also adds new configuration options to ZerOS's move on dark capabilities and introduces other features and bug fixes as well. The new software is available now from the Zero 88 website, and a video summary of the new features is available on YouTube.