On 12 April 1961, Soviet pilot and cosmonaut Yuri Gagarin became the first human to journey into outer space, departing from Baikonur Cosmodrome's launch complex in Kazakhstan to make his 108-minute orbital flight in the Vostok 1 capsule.
To celebrate the 60th anniversary of the iconic spaceflight, full-service production company TDS was commissioned to enhance the visual experience of a gala concert held at the space centre and broadcasted live by TV network Russia. The end-result was a breath-taking show where history and modern technology met in real-life – all thanks to augmented reality graphics powered by Pixotope®.
A distance equal to four football fields separated the main stage on which the performance took place from the space centre's launch pit – and from where, towards the end of the live performance, television viewers could see a computer-generated beam of light shooting out from the ground and through the metal complex in all its glory.
TDS' main challenge was to make the virtual object look as realistic as possible, whilst also integrating it with a physical asset – in this case, the structure of the launch pad – within a tight timeframe. The production company landed in Baikonur on the 9 April and had only three days to prepare the equipment for filming and to fine-tune a realistic output picture whilst working on open terrain over large areas. By using Pixotope's® virtual graphics software suite, TDS was able to configure all necessary hardware and software and obtain a truly realistic picture of the beam light in an extremely quick turnaround.
Pavel Pupa, TDS' Project Manager said, "Pixotope's® fast reactions hugely benefited this project. Its software is second to none. It enables rapid design and deployment of augmented reality graphics, which is exactly what we needed for this particular task. Whilst other software vendors may take a long time to create effective graphics combined with real-time rendering, Pixotope® clearly has a very different philosophy. We had literally a couple of days to say 'these are the cameras, and this is the proposed graphic'. With Pixotope® we achieved a photo-realistic virtual light beam coming from inside what looks like a construction site streaming, in real-time, for at least five minutes! This has been impossible to do in any other software we've worked with".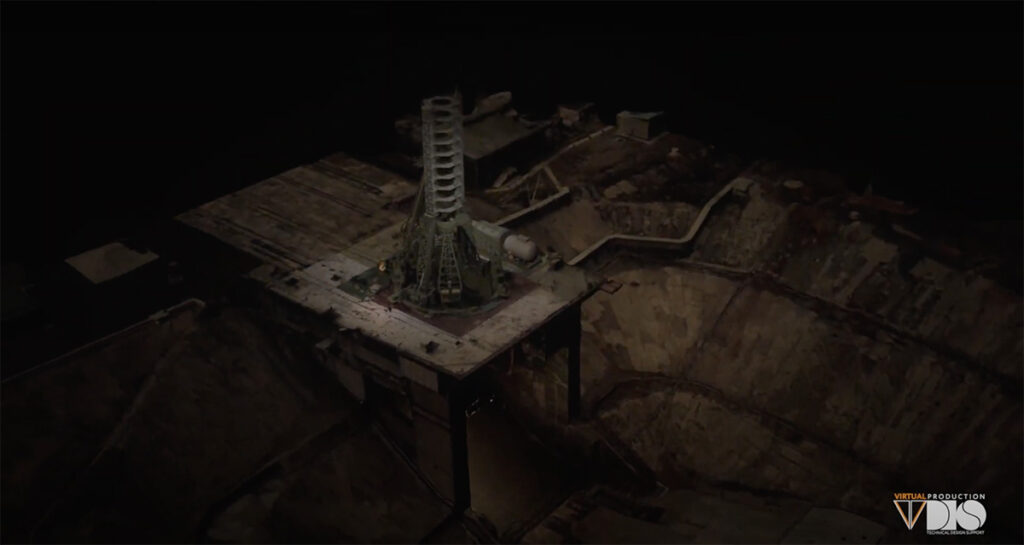 AR-enabled cameras equipped with Mo-Sys technology helped achieve near-perfect tracking from a large distance of 360m from the point of shooting to the virtual object. The original design concept called for the light beam to be so powerful that more than 60 high-power light projectors would've been needed to create it in real life. The project demonstrated that AR technology is an excellent alternative to costly lighting equipment.
Pavel added, "After this project, it was clear to me that Pixotope® stands true to its philosophy of 'by creatives for creatives'. Often, I've come across software solutions where clearly engineers didn't take into consideration some of the artists' key pain points. That's not the case with Pixotope®. It feels like they have given thought to every step of the creative process. It's forward thinking, future-proofed technology, and type of tool enables artists to do their magic easily. In a nutshell, it augments creativity, not just reality".
Find out how Pixotope® can augment a studio's creativity with advanced virtual production techniques.