Sometimes, the things that adorn the exterior of a building reveal truths about the passion that powers its inner heart. The elegant Teatro Nacional Costa Rica is one such venue. Completed in 1897, it is the jewel of the nation's capital city and one of the most beautiful concert halls in the Americas.
Leading up to this famed structure, the visitor can gaze on beautiful sculptures of poet Calderón de la Barca and composer Ludwig van Beethoven. Further down the entry walkway are statues of Frédéric Chopin. The message delivered by this external artwork is clear: inside is a venue that treasures artistry from around the world!
Recently, the Costa Rican Philharmonic Orchestra reaffirmed this commitment by performing a virtual concert at the site. Supporting their performance and making it more vivid to viewers was the colorful light from the theatre's newly installed CHAUVET Professional COLORado 3 Solo fixtures.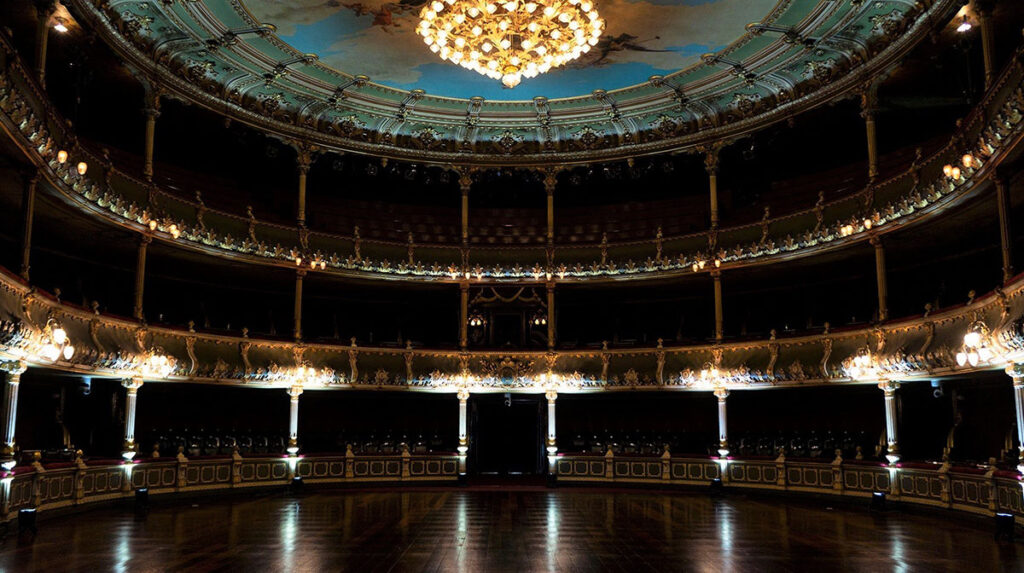 The 60W RGB LED fixtures were installed just prior to the show, when the older units at the venue began to fog up unexpectedly. Stage Manager Telemaco Martínez and Illuminotécnicos del Teatro's technical team of David Rojas Rojas, Hermes Soto Loría and Manuel Zuñiga Elizondo, addressed the issue by installing the new COLORado fixtures.
"For us, as the new generation of technicians of the National Theater of Costa Rica, it has been exciting to be part of this change from lights with halogen and tungsten to LED fixtures," said Hermes Soto Loría, who describes the installation of the new COLORado fixtures as "a step into the future."
Taking advantage of the COLORado 3 Solo's smooth zoom and three 60 W RGBW LED, which project an intense and fully homogenized beam, while remaining ultra-quiet, the entire team at Teatro Nacional Costa Rica is looking forward to the day when the lockdown ends, and they can one day create dazzling looks with modern technology for this historic theatre."