One of the newest and brightest hubs for Houston's performing arts scene, The Gordy, has equipped its three theater spaces with stage lighting technology from Vari-Lite and Strand, Signify (Euronext: LIGHT) entertainment lighting brands.
Designed by architects Gensler and theater consultants Charcoalblue, The Gordy is named for philanthropists Russell and Glenda Gordy, and home to performing arts producer Stages. Its three intimate theater spaces – the 252-seat Sterling Stage, the 220-seat Lester and Sue Smith Stage, and the 134-seat Rochelle and Max Levit Stage – provide dynamic settings for a variety of live theater experiences.
"For lighting, flexibility was key, alongside quality of light output, a deep color range and smooth dimming resolution," said The Gordy's Technical Director, Joel Burkholder, who chose over 300 Vari-Lite and Strand fixtures, including 200 tungsten-source SPX ellipsoidals.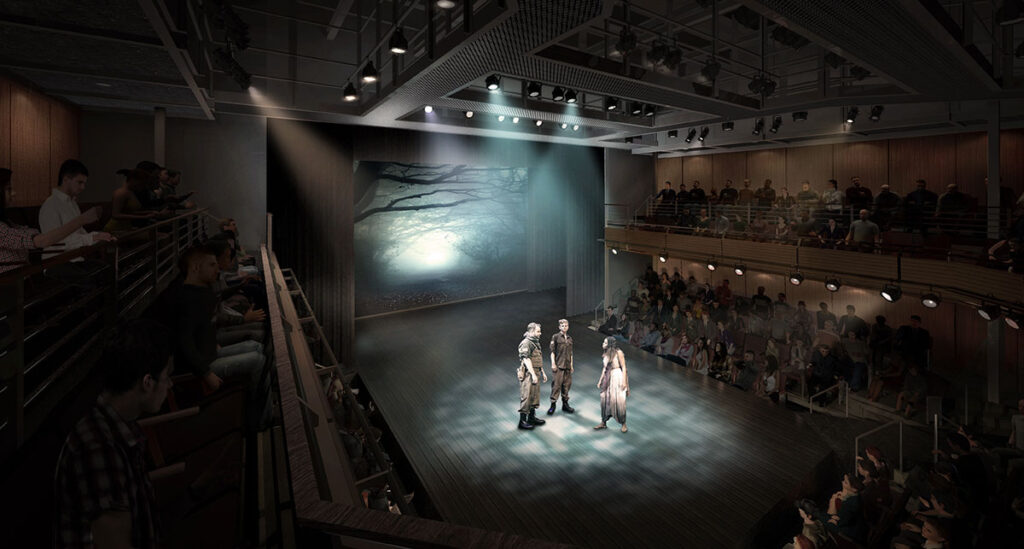 "We love the SPX's innovative features," said Burkholder, "such as the locking shutters, the resolution of lens tube placement, the consistent field of light across multiple fixtures, and the fine-tuning of the focusing."
LED-based fixtures including 55 VL800 PROPARs and 10 SL STRIP 10 IP units add color and flexibility. "The PROPAR's motorized zoom was the big selling point," said Burkholder. "The wide zoom range and the deep color work perfectly for our down-light and back-light system. We use the zoom function far more than we had imagined we would."
He concluded, "We're very happy with the lighting, especially during the pandemic, when we had to shift programming to create digital experiences for our patrons – everything looked great on camera!"