The newly launched Strand Electric Pattern 23M lantern from Pacific Lighting (HK) Limited is a carefully crafted, 1/3 scale replica of the original and much-loved Strand Patt 23 Mk1 designed by aircraft designer, Morgan McLeod.
The fully working model has a 3W 3000K LED source and is available with a choice of telescopic stand, swivel arm wall bracket or ceiling/floor plate. The lantern can be connected to a USB phone power supply or computer, and the beam angle can be altered by moving the lens back and forward. More than just a nostalgia piece, the Pattern 23M is an ideal desk or reading lamp, a genuine talking point and the brainchild of Hugh Chinnick, Director of Pacific Lighting.
Chinnick has spent several years researching and developing the Patt 23M ('M' stands for Mini) to perfect every detail of appearance and performance.
"For more than twenty years it has been my dream to produce a scale model of the Patt 23, one of the most iconic lanterns in British theatre lighting history," he says.
"It has taken over four years of development, failures and triumphs. I have been fortunate and very grateful to have had the contribution, encouragement, and expertise of people without whom my dream would not have been realised: Mike Wood who meticulously produced the very first 3D printed working model of the lantern and kept my feet firmly on the ground, and Scott Ingham, Susan Lo and their team at Ingham Design who took on the onerous task of preparing all the necessary detailed drawings in preparation for production."
The Pattern 23M is cast in zinc which provides a far superior quality of finish while retaining excellent thermal properties as a heatsink for the LED, together with a good weight. Over time, zinc will attain a darker patina giving the lantern and accessories a 'used' appearance for further authenticity.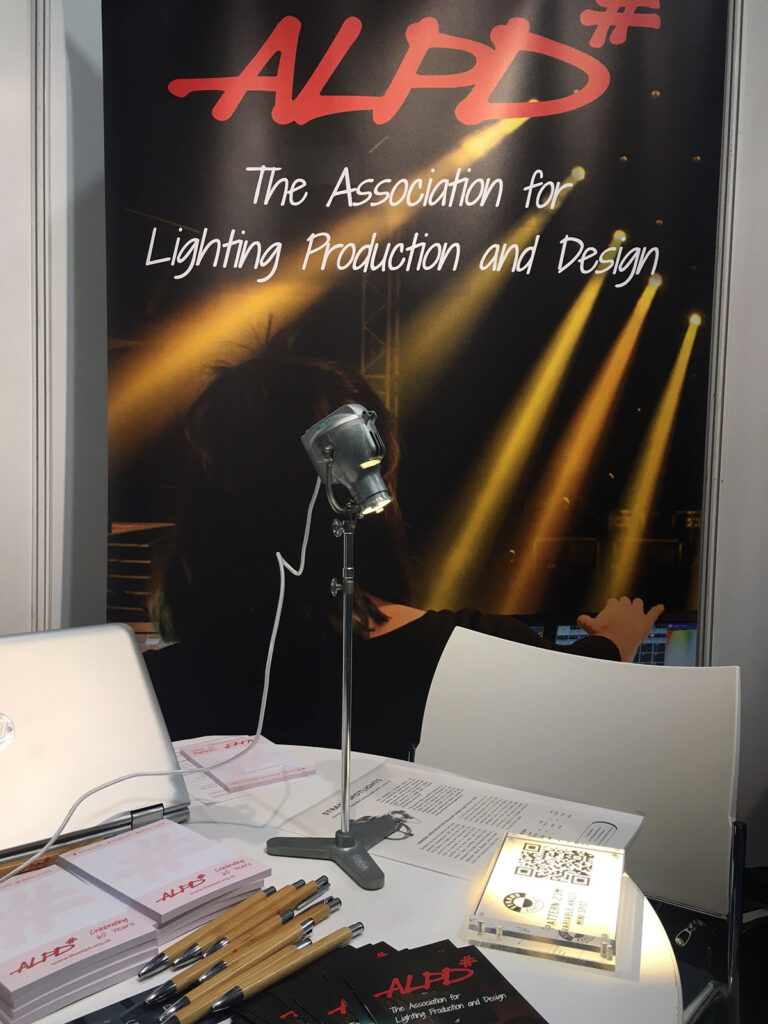 Even the box in which the Pattern 23M is packed is a replica of the original, right down to the British Rail Certificate of Compliance for Conveyance stamped on the top, as was required for rail transport at the time. The inner packing material also replicates the wood shavings used to pack the original lantern.
These miniature beauties have taken social media by storm and were an instant hit with lighting aficionados, many of whom placed orders immediately:
• Deryk Hartwick, owner of Wick Lighting: "Just received my order of the Patt23 M and I am so impressed with these units I had to write an email back saying 'Thank you'".
• Adam Smith, sales & operations, Lightmoves: "I am blown away by the detail. As excited as I was opening my first Patt 23 51 years ago. Absolutely brilliant".
• Steve Sherriff, senior manager, Entertainment Technology, Studio City, Macau: "I feel like a small boy again playing with my first fixtures. You've created a beautiful product, and every detail brings joy".
• Gerry Amies, production electrician: "That is the most fun I have had rigging a light in years!!! What a total triumph!!"
• Bruce Williams, lighting designer: "WOW!!! what a fantastic piece of engineering, light source and homage to a truly historical piece of stage lighting history.
• Mark Jonathan, lighting designer: "I'm overwhelmed by your brilliance and tenacity in producing the 23M."
The Pattern 23M made its first physical appearance at a tradeshow at PLASA 21 in London's Olympia where they wowed visitors with their bijou perfection.
The STLD stand exhibited a Pattern 23M with floor plate, while the newly renamed ALPD stand presented a Pattern 23M on a telescopic stand which was especially engraved by the manufacturers with the new ALPD logo. The ALPD model was donated by Pacific Lighting as the prize in a Lucky Draw which is open to anyone who joins the ALPD before 30 September, and any existing member who sponsors someone for membership.
Visit www.thealpd.org.uk/apply-to-join-the-association-for-lighting-production-and-design before 30th September to be in with a chance of winning this perfect nostalgia piece.
To purchase your own Strand Electric Pattern 23M direct from Pacific Lighting (HK) Ltd visit www.pacificlighting.myshopify.com
Photo: © Pacific Lighting (HK) Limited, Julie Harper