Mexican Lighting Designer Delher López harnessed the power of 50 Claypaky Sharpy Plus fixtures to create striking spot/beam lighting effects for a TD Bank commercial for the Mexico City region.
An industry veteran with more than 19 years experience in lighting design, López has many live music credits, including the Juanes' Mis Planes son Amarte tour, Maria Leon's El Sargentour and Unbreakabletour and DLD's Primary and Future tour.
For the TD Bank spot López thought big choosing a 50 Sharpy Plus to meet the request of the director and DP for lighting effects that gave depth and spot/beam looks to a minimalist set. He tested Sharpy Plus for their focus and functionality before making his pick.
López says he selected Sharpy Plus "for their versatility, speed, solid colors, and uniform projection as well as their constant, stable light temperature. They could work in spot mode without degrading their power." He positioned the Sharpy Plus fixtures, well spaces apart, on a custom 18 x 12-meter box elevated to a height of 10 meters and controlled them with a grandMA2 light console.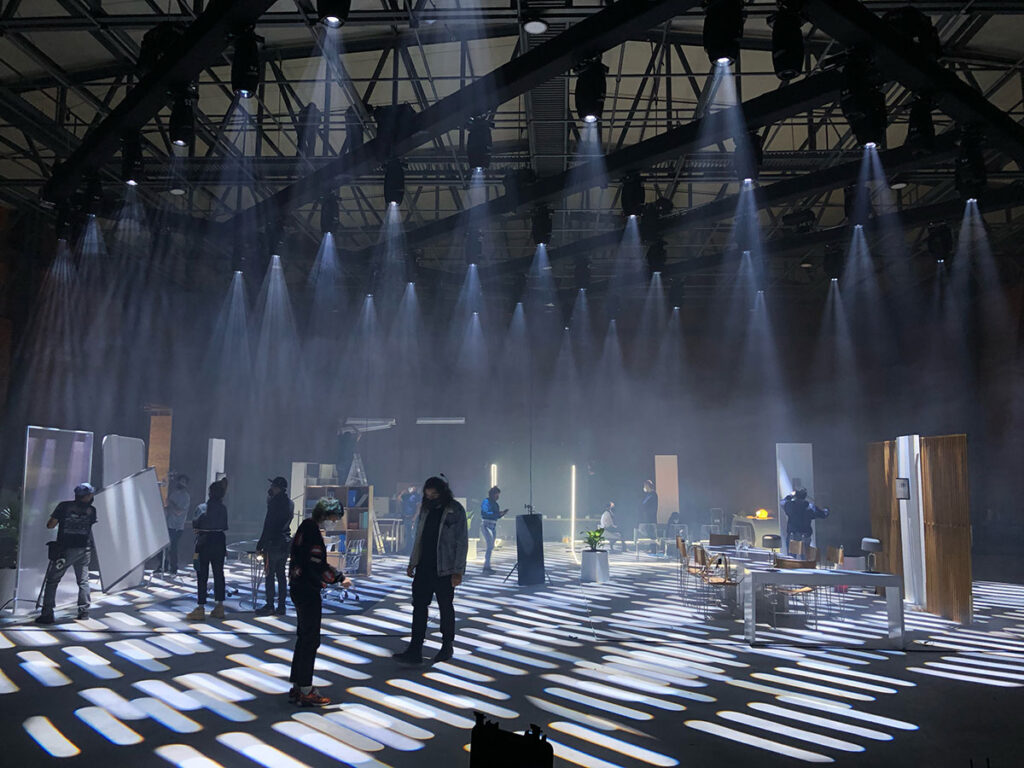 Sometimes the Sharpy Plus beams fanned out to illuminate actors standing in light-edged circles beneath each beam; at other times the beams criss-crossed in saturated colors. The Sharpy Plus fixtures also concentrated their beams to illuminate small spots on the floor and were angled to produce an overlapping pickup sticks effect.
"The commercial shoot lasted 18 hours, and the Sharpy Plus' performance was always the same," López reports. "The lights always maintained the same focus temperature and satisfied our needs throughout the production."
Rental house IMECA Producciones CDMX provided the lights and helped design, program and perpare the set; Hermes Music CDMX is Claypaky's distributor in Mexico.
Photo: © Ulises Morales