ProAVL Vietnam installs a full-range, compact K3 system for Vietnam's military and government officials.
Dotted throughout Vietnam, the government has built private theatres to host regional and national cultural performances for the country's military. These 700-seat venues serve government officials and military leaders with regular programmes of choir performances that convey messages of patriotism and national pride by promoting the unique history and culture of the Vietnamese republic. One such theatre in the vibrant capital of Hanoi recently received an upgrade to its sound system, installing the new K3 line source array, integrated by local L-Acoustics Certified Provider Distributor, ProAVL Vietnam.
ProAVL Managing Director Thang Le has been an L-Acoustics user for over a decade, turning to the manufacturer's sound systems for their quality and flexibility for projects that spanned installations in civic venues and high-end residential markets, as well as for live events. "L-Acoustics has a long-standing history of innovation. Since our company was involved in a wide range of productions in highly visible public places, I needed to leave a strong impression on customers by introducing high quality, innovatively designed products from L-Acoustics to the local market," reveals Le.
Early on, Le nurtured strong partnerships with the military, and ProAVL Vietnam has consistently provided the best solutions in sound for a range of military theatres and productions over the years. "When the director of the Hanoi military theatre expressed his wish to enhance and replace the sound system previously installed, which had begun to degrade in quality, I introduced to him my proudest option, the L-Acoustics K3 system," Le says.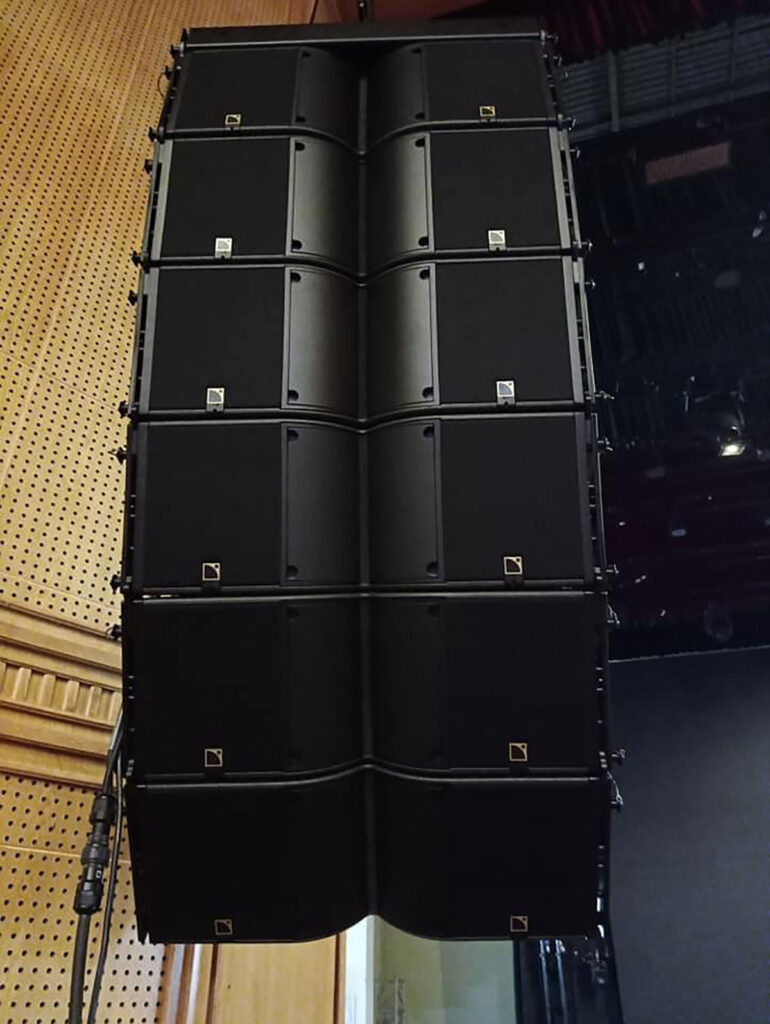 "When introducing L-Acoustics, we take pride that any loudspeaker, big or small, carries the unique L-Acoustics sonic signature. The K3 is L-Acoustics' newest product of line array systems. It perfectly met the criteria set out by the theatre, due to its compact size, and full-range sound, without compromising sound quality. On top of that, the K3 is also suitable for mobile performances, making it available for shows taking place in other recreational venues serving the military."
The government projects for the military consistently required appropriate logistical protocols by the team at ProAVL Vietnam. "It is not always easy to carry out government projects such as working on the military theatre. The Ministry of National Defense requires us to be a certified distributor of any particular product, and possess at least five years of experience in providing performance audio equipment," reveals Le.
Using L-Acoustics Soundvision 3D modelling software to carefully calculate optimal sound coverage in the theatre, ProAVL Vietnam installed a system consisting of six L-Acoustics K3 per side, along with four KS28 subwoofers providing definition to the low frequencies. The full rig is powered by four LA12X amplified controllers.
"We are very pleased with the results of this project for the military theatre. Moreover, the feedback we got from the in-house sound engineers, and some audiences at the theatre were positive," concludes Thang Le.
Find out more about ProAVL Vietnam at www.proavl-vn.com