Ayrton Domino fixtures have hit the road with country music royalty accompanying multi Grammy-winner, Shania Twain, on her "Queen of Me" global tour. ACT Entertainment is the exclusive distributor of Ayrton lighting in North America.
"The show is themed around Shania's new album, which also features a handful of her classic hits. Waking Up Dreaming is the opening song and best describes the theme of the show," says Nashville-based André Petrus, the tour's lighting director and console programmer. "It's a journey through space on a rocket ship which crashes into Twain Town. The show is packed with 3D animations, including an LED floor that really gives every seat a good perspective."
Shania Twain's Queen of Me Tour will play some 80 dates throughout North America, the UK and Ireland this year. The best-selling female artist in country music history kicked off the tour in Spokane, Washington in April; it will visit the UK and Ireland in September and wrap in Vancouver in November. It marks Twain's first tour in nearly five years and follows the release of her eponymous album, which is her sixth original full-length offering, her first record since 2017 and the debut of her new label partner, Republic Nashville.
Petrus explains that, "Shania creative directs her own shows and wanted the set to be made up of LED so it can consistently morph into different scenes. She wanted to feel immersed in the content so we carried an LED floor and LED IMAG screens so the entire show feels totally enveloping."
Cory FitzGerald, a Senior Partner and Lighting Designer at Silent House Studios in Burbank, acted as production designer for the tour and devised the screen configuration and truss layout.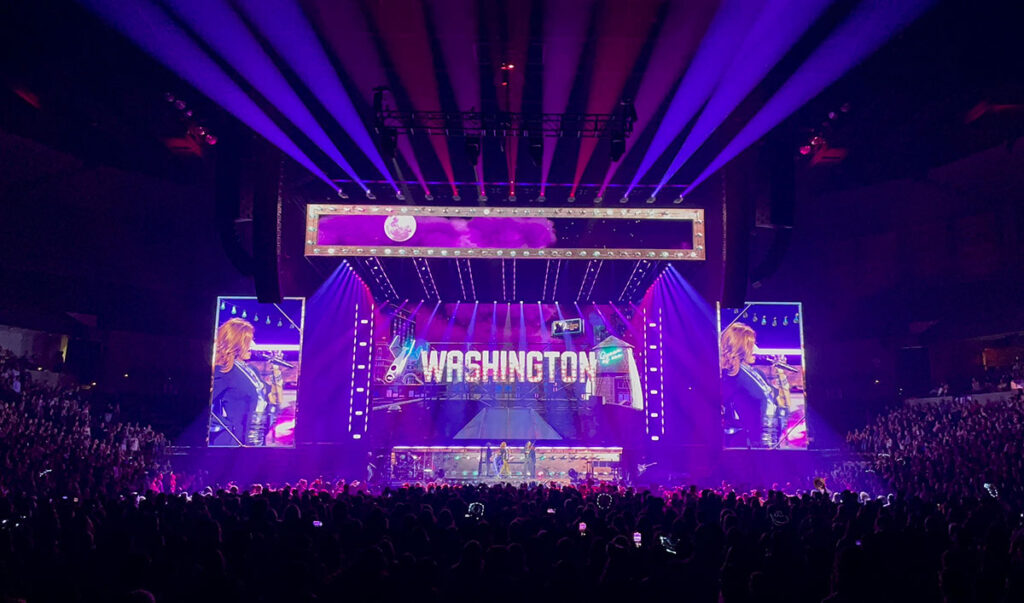 "The show started with the placement of screens, including a main upstage screen, large LED facia, LED floor and a header that borders stage right and left and the downstage," says Petrus. "Once the screens were confirmed, then it was time to fit in the lighting with a giant box truss that runs upstage to downstage and a downstage truss that floats over the header with 13 Ayrton Dominos, plus another six Dominos used for floor shin kickers."
With such an LED video-intensive show Petrus chose Domino fixtures for their ability to cut through the presence of so many screens. "They are by far the brightest hard edge we carry, and the optics are phenomenal,'' he says. "Generally, we use them for aerial looks that really help give the entire picture a frame."
Petrus notes that, "the support I got from ACT was top notch, as always. Ryan Kanarek and Aria Hailey have always answered my calls and helped me through a number of situations. Bradley Cronenwett and Doug Mekanik have set me up with anything I've needed. The ACT team is great!"
Photo: © Andre Petrus