"Renaissance" is a beautiful word, believes Gerardo Urbán y Fernández, not just for the promising future it represents, but also for the struggles that preceded it. The director of the Orquesta Filarmónica de Toluca (Toluca Philharmonic), he expressed the complex meaning of the word this way: "Rebirth means to die first, and that was a bit what happened last year. Somehow we all suffered not only losses but we had this need to see many things from our past. Now is the time to start over, to do better, bigger, and more beautiful things, because the experience we lived through has made us mature."
This spirit was reflected in "Renaissance," a concert performed by Orquesta Filarmónica de Toluca at the iconic Morelos Theatre before a live and livestreamed audience to mark International Music Day. For many involved in the performance, it was indeed a rebirth as it represented the first time they were able to perform together in public since the onset of COVID-19.
Reflecting the hopeful and contemplative spirit of the Renaissance Concert was a lighting design that blended vibrant celebratory looks with complex subtleties. Overseen by Mario Márquez, head of the Morelos Theater Forum, the multi-faceted show relied on a collection of powerful, yet flexible, CHAUVET Professional Maverick fixtures.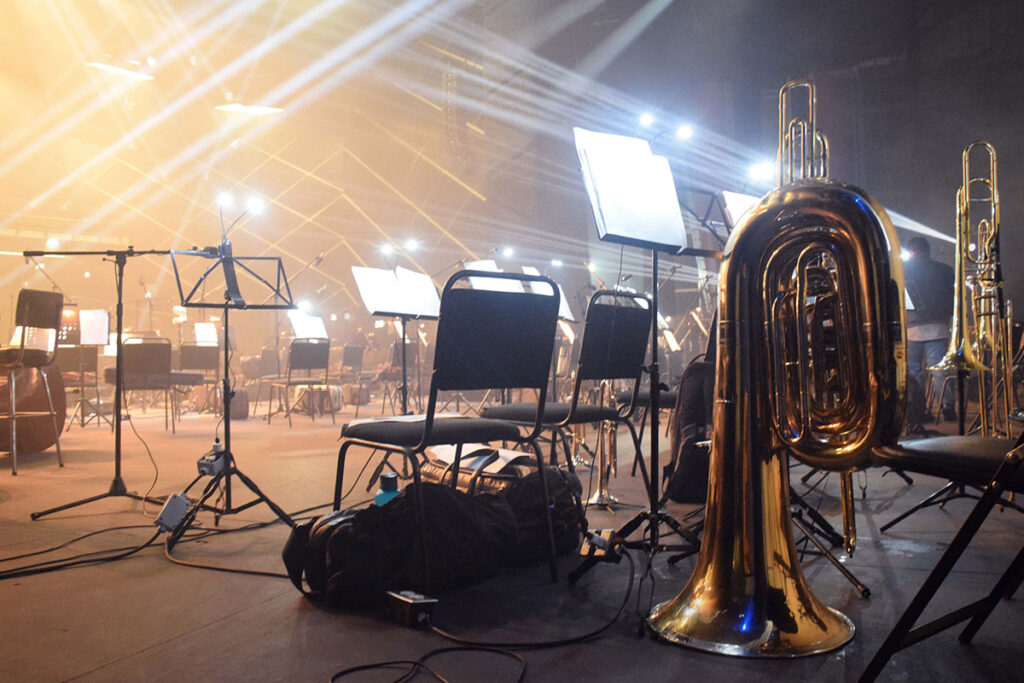 "The Maverick fixtures provide a quick response and the necessary power for any presentation in high-performance live shows," said Márquez. "They are very quiet fixtures. Another great point in their favor, in terms of panning and tilting, they provide great versatility. Add to this the variety of gobos, and it's easy to see why they make the work more practical, fast and functional."
For the Renaissance concert, the design team relied on the Maverick MK3 Wash, Maverick MK2 Spot, Maverick MK1 Hybrid, and Maverick MK3 Profile. The two wash fixtures in the rig were used to bathe the stage in a variety of colors, while also providing camera-friendly effects. For specials, the team called up the two powerful 440-watt spot and single hybrids in the rig.
The feature-rich Maverick MK3 Profile created a variety of looks and spot lighting thanks in part to is 9:1 zoom, while its adjustable 73 to 93 CRI resulted in impeccable key lighting.
Together, these fixtures, adroitly used by the design team, created a panorama of light that captivated audiences at the Morelos theater, as well as those watching on video screens. In its depth and beauty, the design was worthy of the term "renaissance," and worthy too of the Mexican live performance community that has been reborn stronger than ever.