The size of the crowd might not have been as large as it was in previous years, but the enthusiasm at Prolight + Sound 2022 was as high as ever. For the CHAUVET Professional and ChamSys teams at the show that was reason enough to celebrate and look confidently toward the future.
"We were very pleased with the show," said Michael Brooksbank, Managing Director of Chauvet Europe. "It was tremendously exciting to see so many familiar and new faces at our stand. Their response to the new camera and outdoor ready solutions that CHAUVET Professional has developed over the past year was truly encouraging."
A collection of many of CHAUVET Professional's new Rogue Outcast, ColorSTRIKE and COLORado PXL Bar products were on full display at the company's exhibit, which featured 40-univeres of pixel mappable IP rated fixtures, many arranged on a massive perspective pillar, and controlled by the new ChamSys MagicQ MQ250M. Another highlight was the red carpet display of the IP65 rated onAir panels.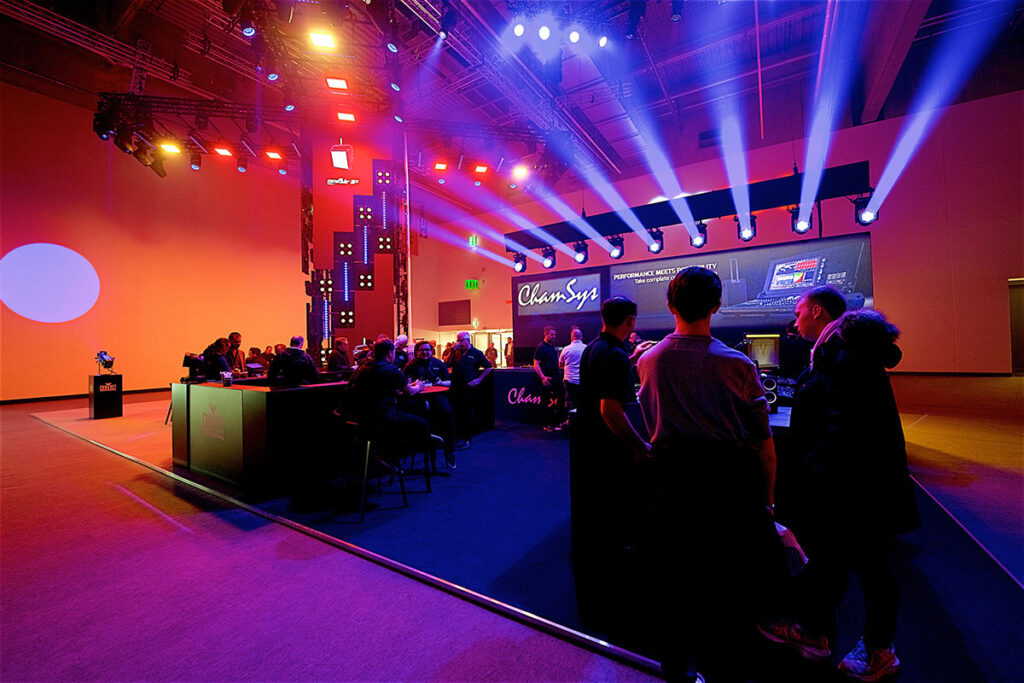 Visitors to the stand also enjoyed seeing demonstrations of the Maverick Force 2 Profile working with CAST Spft's Black Trax to deliver next level follow spot lighting.
"There was an air or excitement and optimism that you could really feel at our stand," said Stéphane Gressier, Chauvet's International Sales Director. "When you consider that this show hadn't taken place in two years, because of the pandemic, this was very reaffirming to all of us."
As Gressier's comments indicate, the response at Prolight + Sound 2022, gave the entire team a very positive attitude. "All of us left the show feeling good about the year ahead," said Henning Oeker, Operations Manager of Chauvet Germany. "This show demonstrated the strength and resilience of our company, as well as the entire industry."