The Carteret Performing Arts & Events Center (CPAC) has opened in central New Jersey with 16 Claypaky Mythos 2 fixtures in the lighting rig of the 1,600-seat Grand Hall. Theatrical consultant Bill Marshall of Harvey Marshall Berling Associates tasked Devon Allen with designing the lighting system and specifying the fixtures for the main floor auditorium. Allen, a lighting and production designer for venues and studios, heads New York City-based Devon Allen Production Design, LLC.
The cornerstone of the Arts District of Carteret, the 55,000-square-foot CPAC is a multi-level, flexible space venue that boasts The Underground lower-level comedy/jazz club, The Grand Hall with upper-level VIP seating and expansive lobby, Starlight Terrace rooftop lounge, Gallery 46 art space, plus additional lobbies and conference rooms.
Allen, who has used Mythos 2 many times for one-off events, chose the versatile spot and beam lights for The Grand Hall's large, primarily LED lighting rig. "We needed a fixture with enough punch to cut through everything else and also do interesting aerial effects and beam pattern projections," he explains. "Mythos 2 has a rather large aperture so their beams look nice in the background on camera."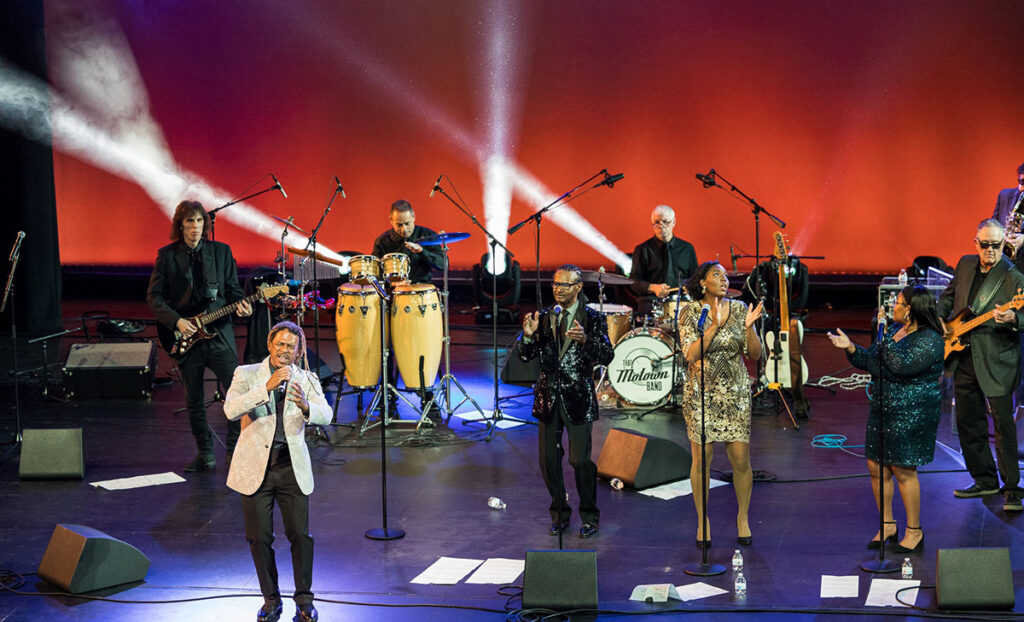 The 16 fixtures, supplied by 4Wall, are evenly divided between positions overhead upstage and on the floor of the stage.
With its launch delayed by the coronavirus pandemic, CPAC began soft openings this spring. The Grand Hall has already hosted "That Motown Band" musical celebration and "An Evening of Doo Wop," both lit by Allen.
"The Mythos 2s were really fantastic," he reports. "It's amazing what they can cut through. Their movements are smooth and beautiful and as fast as you could desire."
He adds that, "I appreciate the variety of things you can do with Mythos 2. You not only get great cut-through with the beams but also can spread out the beams for really nice effects. As CPAC grows with a diverse schedule of events the Mythos 2s will adapt well to theater and dance, too."