It was 'Time To Be Audacious' as luxury automaker Maserati launched the MC20, the first super sports car of its Trident brand, in a never-seen-before automotive event format powered by disguise xR.
Milan-based Feelrouge Worldwide Shows staged a two-day hybrid event held at the famous Autodromo di Modena race track, and broadcast live around the world. The setting included a huge open-air, installation stage with 630 square meters of LED video screens on three different axes, which hosted a series of anamorphic visual effects and augmented and mixed reality content, powered by three disguise gx 2c media servers.
The visual narrative was complemented by a live performance, light show, sound system and original soundtrack. A fleet of 50 Maserati cars from across the years were showcased in the grandstand, creating an evocative drive-in theatre setting for over 500 live guests, accommodated in socially-distanced seating.
Feelrouge met the challenge of realising the two-day physical event during the coronavirus pandemic, and some severe weather conditions, which reduced rehearsal days. More than a year in development, the narrative connected the on-site and digital experiences with a statement of hope, courage and audacity during the pandemic that embraced the brand's new vision.
Feelrouge chose xR (Extended Reality) for the event's narrative platform. "Expression of identity has been utterly transformed by moving from traditional AV channels to contemporary technological multi-sensorial communication," explains Marco Klefisch, Creative Director at Feelrouge. The agency designed a show in which "the concept was expressed through the synchronicity between set design, performance and audience in order to enhance every part of this Mixed Reality. We felt the need for multiple levels of engagement to create variety, rhythm and intensity during the show and embrace large online and on-site audiences. The contemporary representation of imagination moves its borders every day, and xR is the system to use par excellence."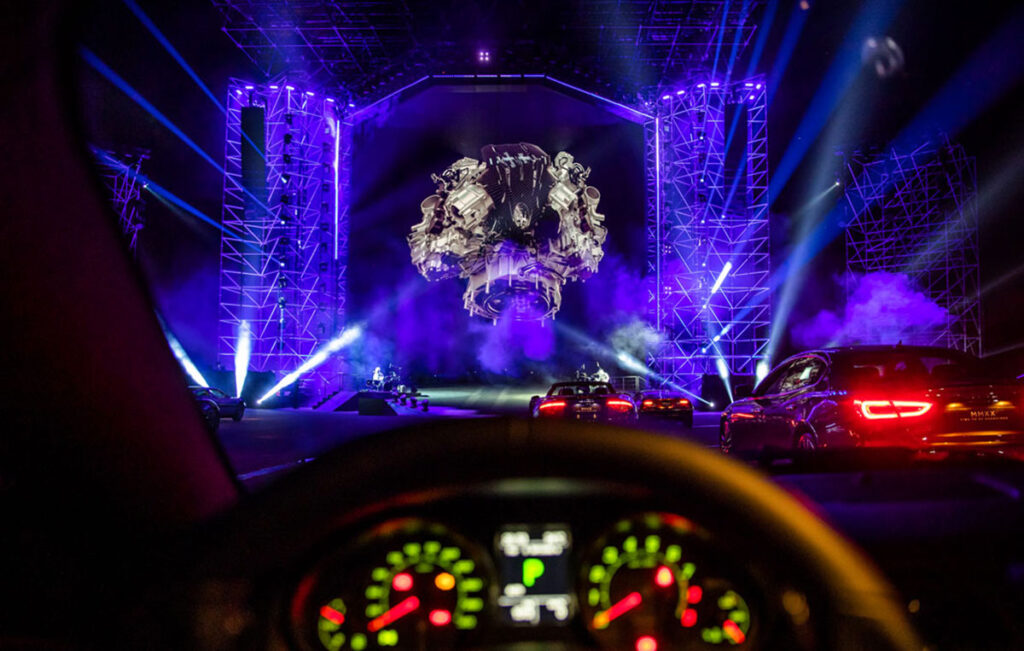 The event broadcast received 152.1 million online impressions, 27.9 million video views and 8.3 million engagements. Feelrouge have also been awarded Best Event of 2020 as well as gold prizes in Brand Experience and B2C Events at BEA Italia – the country's most prestigious award ceremony recognising and promoting excellence in events and live communication – and is shortlisted in six categories in its global equivalent, BEA World.
"Feedback was fantastic," reports Klefisch. "We mixed different styles and tools to generate something new and fresh. xR technology adds a new allure to the narrative, pushing the borders of the senses across infinite landscapes."
Credits:
Executive Producer: Valentina Saluzzi, Feelrouge Worldwide Shows
Creative Direction: Marco Klefisch, Feelrouge Worldwide Shows
Technical Project Manager: Fabio Orzali
disguise xR specialist: Nicholas Di Fonzo