"L-Acoustics fits perfectly within our portfolio by completing the AV spectrum for our high-profile clients."
In a continuing effort to solidify its strategic presence in the Middle East, L-Acoustics is pleased to announce that Edge Electronics has joined the loudspeaker manufacturer's family as its newest Certified Provider Distributor (CPd) for Qatar.
Edge Electronics is passionate about providing its customers with complete service with its audio, video and lighting products, as well as providing training and technical support. This has made it one of Qatar's leading AV distributors and secured Edge Electronics' involvement in the majority of the area's high-profile projects. Adding L-Acoustics completes the AV spectrum for its clients.
"We take pride in distributing some of the world's most innovative AV brands across the board enabling us to work closely with our clients offering on-site assistance and 24/7 support," says Pratap Singh, General Manager at Edge Electronics. "Working in a fast-paced market as Qatar, holding local stock enables us to exceed our clients' expectations."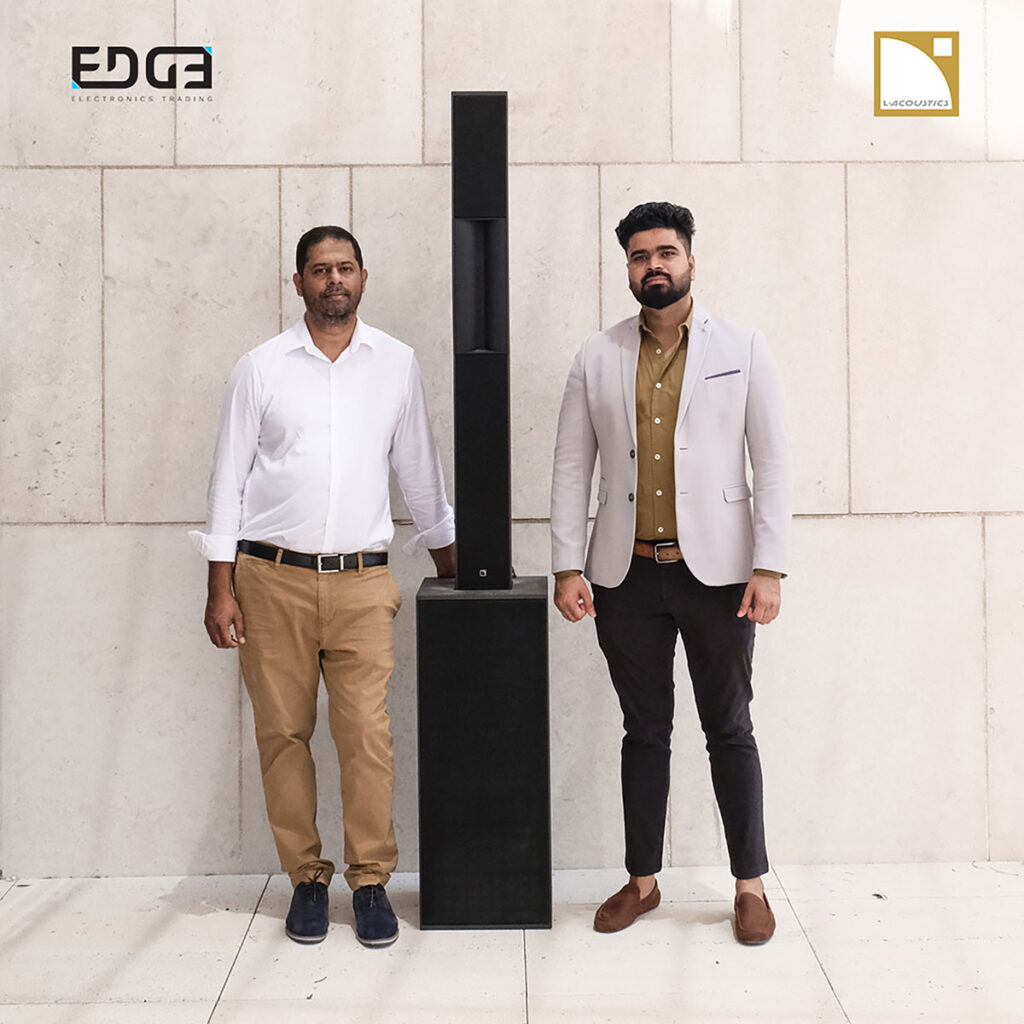 As a new L-Acoustics Certified Provider Distributor, Edge Electronics will be able to bring the expertise of its knowledgeable team to a new level and further strengthen its customer offering. "L-Acoustics fits perfectly within our portfolio by completing the AV spectrum for our high-profile clients," adds Singh. "The Edge team is involved in almost all high-profile events in Qatar, so by adding L-Acoustics we now have the power to deliver any of our customers' needs for their creative audio visions."
Currently working on reputed theatre and stadium projects, having the support and professionalism of the L-Acoustics team means Edge Electronics' product offering can be even more compelling.
"We are very excited to have Edge Electronics join our CP network to look after Qatar," says Chris Mead, L-Acoustics Sales Manager, Middle East – India – East Africa.
"Pratap and the team have built a very notable presence in Doha in the relatively short amount of time since the office was opened there, and we are excited to be a partner in their ongoing growth. I'm confident they will play a big part in building the L-Acoustics brand in both the rental and installation markets.
"We are seeing many opportunities in Qatar and especially in the lead up to the World Cup. Having a strong distributor on the ground is vital to securing and then subsequently supporting this business."
"We are thrilled to add one of the world's leading audio manufacturers to our portfolio that fits perfectly with the product mix that we have to offer. L-Acoustics has consistently been innovating and enhancing the audio experience for the end-users through its partners; we are proud to bring this innovative experience to the local market," Singh concludes. "We will be working closely with Chris and Rahul Samuel at L-Acoustics to get the Qatar market trained and geared up for the upcoming projects and events."