On the French television show La chanson de l'année (The Song of the Year) on station TF1, the French public get to choose their favorite French song of the past year. Produced by DMLS TV and one of the television highlights of the year in France, this year's show featured a breathtaking château backdrop with stunning lighting effects from Elation IP-rated luminaires.
For this year's show, aired live on June 5th, the magnificent Château de Chambord in the Loire Valley, a French Renaissance palace of the highest quality, provided a spectacular backdrop for lighting designer Frédéric Dorieux to showcase the competing acts.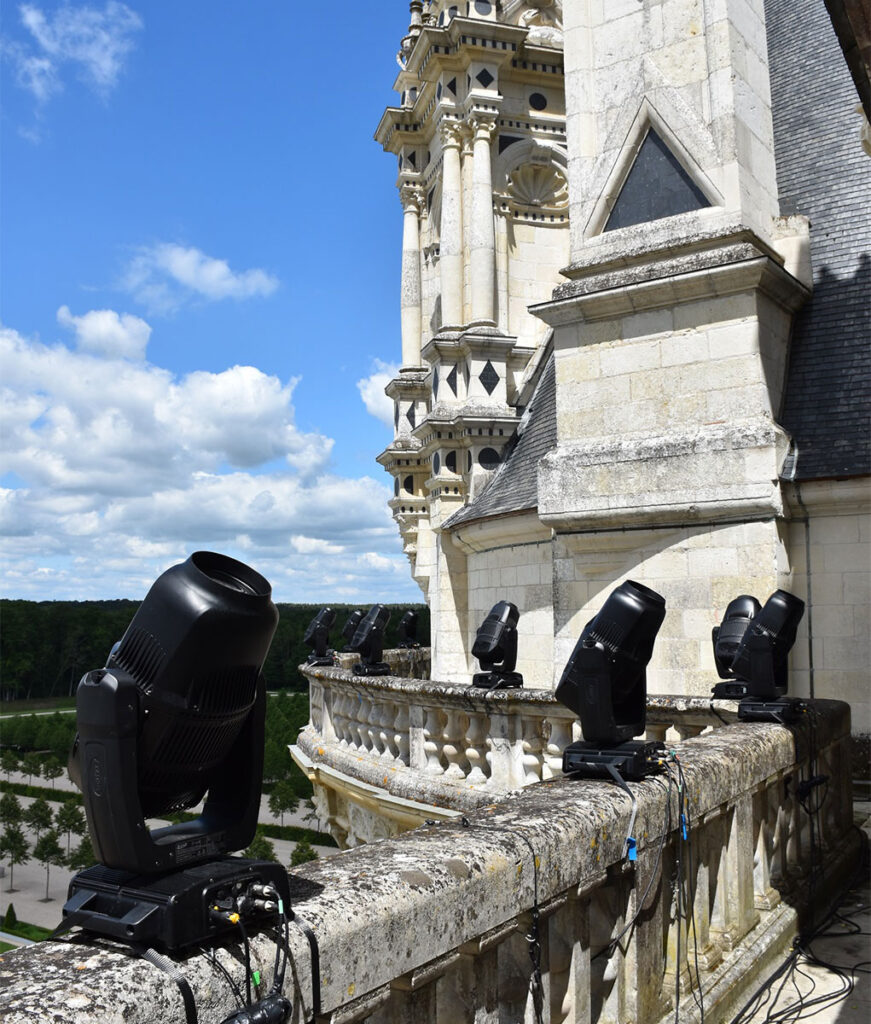 Dorieux had at his disposal 148 Proteus Hybrid™ arc-source moving heads and 140 Arena Zoom Q7 IP™ Par lights, both luminaires from Elation's extensive outdoor-rated IP65 line. The award-winning Proteus Hybrid, with a 21R 470W lamp, is not only powerful and compact, it is loaded with features and is multi-functional with spot, beam or wash capability. Dorieux used them to stunning effect from ground positions, as well as from across the front parapet of the château. The Arena Zoom Q7 IPs, outdoor rated PAR fixtures with 30W RGBW LEDs and 7° to 40° motorized zoom, uplit the Château and highlighted the surrounding gardens. Dushow TV supplied all of the lighting and audio for the show. Elation French distribution is by Best Audio & Lighting.