The latest season of South Africa's popular Idols TV singing contest culminated in a spectacular finale broadcast live from Pretoria with visuals powered by a Hippotizer™ Boreal Media Server.
Renowned lighting and video designer Joshua Cutts of production design company Visual Frontier was at the helm as the hopefuls battled it out to be crowned the Season 16 winner. The finale took place at the capital's South African State Theatre – the largest theatre complex in the country.
Each contestant performed in front of a large LED screen backdrop, with smaller screens rigged around the stage in a horseshoe shape.
"I enjoy the power of the Boreal," says Cutts. "I find the ease to configure outputs to be simple and intuitive. It's a great system offering control and is very simple to use."
Cutts began incorporating Hippotizer Media Servers into his large-scale productions in 2018, and has never looked back. "I was amazed at how straightforward it was to understand," he continues. "I got my head around the Boreal in no time because I was eager to learn and to try things with the system."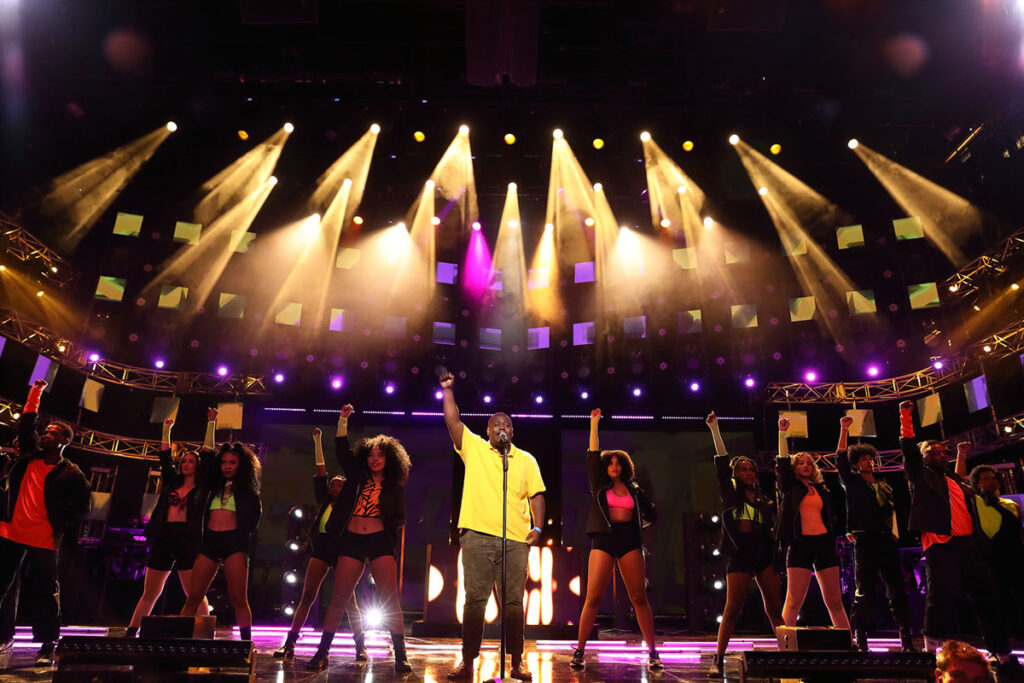 He controlled the Hippotizer Boreal using a grandMA2 full-size, with the Boreal driving a multitude of LED outputs.
"I mostly used the Boreal for the main screen, LED set elements and video strips. In that way, I could easily tie all the content together," he says. "I used the grandMA2 to control the profile and it's great and works. I think many people are afraid of the scale of a media sever, so it's quite refreshing when having access to a system that's simple to control."
With four DVI, DP or HD-SDI outputs, the Hippotizer Boreal was designed with touring in mind. All video outputs are EDID managed with dedicated hardware to ensure easy setup and operation in any environment.
Idols South Africa is produced by SIC Entertainment, directed by Gavin Wratten. Technical production was supplied by Dream Sets.
The season was won by Zama Khumalo.
Photo: © Duncan Riley, DWR Distribution