The Victory Worship Center, a multi-campus community church in Arizona, created a special Christmas service for its limited-capacity congregations in December. As a backdrop for the music and sermons, a stage-wide picture window setpiece framed wintery vistas, displayed in ultra-high definition on a 30ft x 10ft LED videowall. Faithfully delivering the visual content, day after day, was a Hippotizer™ Karst+ Media Server from Green Hippo.
A recent purchase by the Victory Worship Center, the Karst+ Media Server was used for the very first time on this show. Production designer Alex Fuller, of Fuller Lights LLC, was familiar with Hippotizer from previous projects and was able to link the Karst+ unit to the grandMA3 lighting console at the heart of the Victory Center's control booth. Situated in a separate video control suite, the Karst+ was fibre-linked to the MA3, and to the LED videowall on the stage, with a ZooKeeper remote interface set up in the front-of-house booth for operator Eli Ekdahl. "That all worked really well," says Fuller.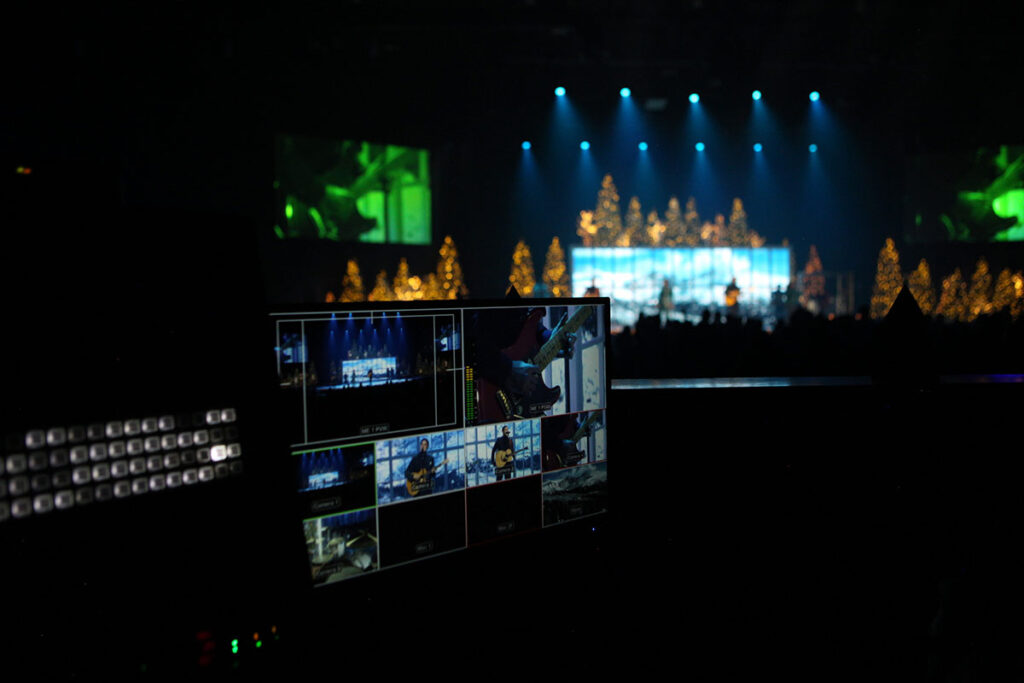 The set, designed by Fuller and including fake, snow-covered fir trees, was fabricated by Mod Scenes to frame the 3mm pixel pitch ROE Visual LED wall, rented from Concept Pixels Entertainment, Inc. Visual content was sourced from Visual Revival. "We chose a lot of outdoor scenes of nature – mountains, forests, snowscapes and that kind of thing – to complement all the fake Christmas trees on the set," says Fuller. Later, as the services ran closer to Christmas, he introduced other more dynamic elements including stars and fireworks.
Although familiar with Hippotizer Media Servers, Fuller did encounter a few obstacles during setup, but these were swiftly solved with help from Ashley Hazlett of Green Hippo's California-based US tech support team. "She helped us with setting up the raster and making sure that was all good, and also to figure out that we needed to update the Hippo profile for the MA3! She was great, really helpful," says Fuller.
Once up and running, Fuller had no issues with the Hippotizer's processing of the content for the high-res LED wall. "It was 3mm resolution on a 30ft-wide wall, so we were running all 4k content," he says, "and we didn't have any problems with slow-down or anything of that kind. That was awesome."
He adds, "I've used Hippos on different shows and events around the country, and it's solid. We never have any problem with glitching. That's been my problem in the past with Media Servers, they often aren't fast enough, or if you try to slow down some content it starts visibly stepping. But Hippos have never done that for me, they're always solid."
In fact, the Hippotizer Karst+ was solid enough for Fuller to place his faith in its performance for the entire run. Asked if he included a backup system, he replied, "No, we just prayed! And we didn't have any problems for the whole month – everything worked seamlessly."
Photo: © Victory Worship Center Creative