iMAG Displays has become one of the UK's most trusted partners in Virtual Production. The level of expertise held by the iMAG team and its commitment to developing proven workflows, which includes a scalable, customisable, and mobile virtual production studio, has elicited its services being used on major projects for Treehouse Digital, Amazon, Lionsgate, Warner Brothers, Netflix, and Sky Cinema.
Key to iMAG's success in the HDR virtual environment is its delivery of indoor HDR LED virtual production volumes. This has involved key investments in market leading equipment that works seamlessly within the chain, including ROE Visual LED screens, Brompton Technology Tessera SX40 processors and disguise media servers.
But what really sets iMAG apart is the level of support it provides and its commitment to developing an ultimate LED solution for virtual production, with advanced control functions and VP workflows.
"It's vital for our VP that the entire process is considered before pre-production," adds Chris Musselwhite, producer and head of production at Treehouse Digital, which works with some of the world's largest content streaming companies. "Working with iMAG means that we are able to provide a complete service to our clients, whilst supporting them the entire way through the process. That put us ahead of the curve at a very early stage."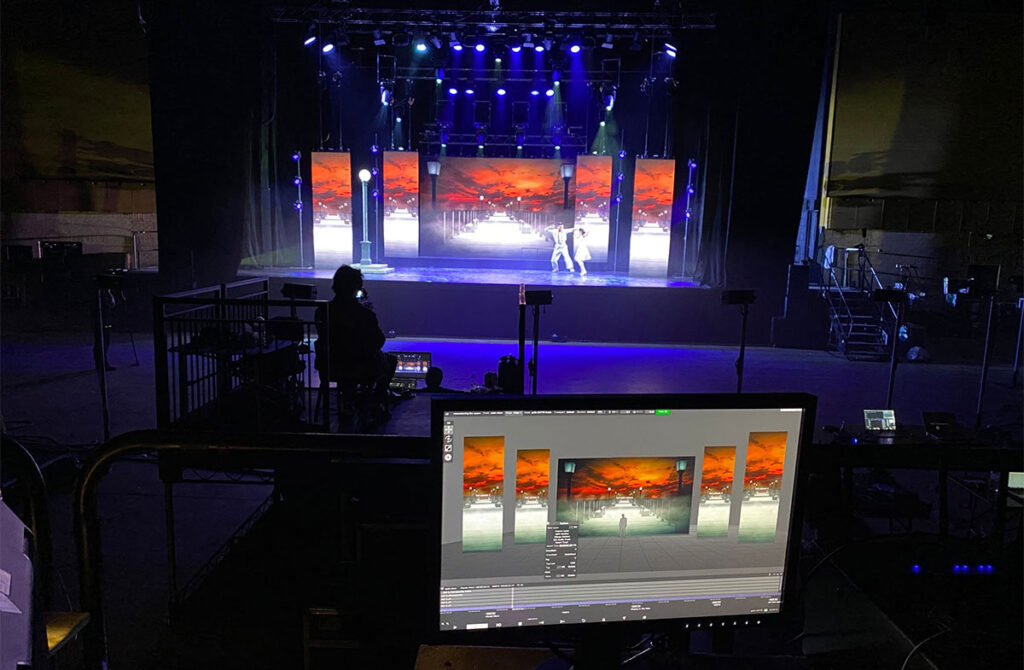 Rob Fowler, Director of Business Development at Brompton, notes that iMAG is a long-standing partner of Brompton in the UK and were one of the first domestic companies to invest in the manufacturer's processing. It has stayed at the forefront of Brompton's developments ever since, investing in its M2 processors before going on to equip with the gold standard SX40 processors.
"We were of course very pleased when they made the big call to invest in our Hydra, advanced measurement system," says Fowler. "Dynamic Calibration for HDR has further refreshed their extensive inventory and that of the partners for whom they have delivered a full recalibration service since their investment. We are pleased and grateful that they are delivering that service to UK customers who otherwise might not be able to invest in Hydra themselves.
"The iMAG team has helped us to deliver on the promise of Dynamic Calibration, which is so crucial in Virtual Production, an area which iMAG has quickly become expert in and it helps that they know what their customers are looking for both in terms of hardware and service."
"It's taken time and effort to develop our solution," concludes iMAG founder and technical director, Alex Strachan. "It's been a collaborative process with the manufacturers along with considerable investment in equipment, but we are proud to say we can deliver exactly what a DOP or director expects, and the results are incredible."