Halfway steps never complete a journey. Darren Lussier and his team at Image Production Services demonstrated the wisdom of this old adage in the way they responded to the lockdown's impact on their live event business. With most of their projects canceled, they launched the Image Theatre Virtual Venue.
Rather than converting a small space of their warehouse into a production studio, however, Lussier and his team built two complete sets outfitted with over 40 CHAUVET Professional fixtures as well as a large LED wall, plus three high-definition cameras and four high DEPTZ cameras. They also became a production partner of Stellar Tickets, an online streaming platform owned by Goldstar, which allows them to sell tickets to a large audience.
"If you're going to start something, you should be fully committed to doing it in the best possible way," said Lussier. "Even during this pandemic, our clients are still looking for ways to reach people. We figured that we'd have a better chance of winning their business if we offered them a full-scale production service for videos and livestreams that would allow them to get their message out without compromise."
The Image Theatre Virtual Venue accomplishes this goal with two generously outfitted sets: a 40′ x 32′ main stage and a 24′ x 16′ black box. When called for, both of these spaces can be rigged for a single production. "Different clients have different production needs," said Lussier. "So, we wanted this space to be as flexible as possible."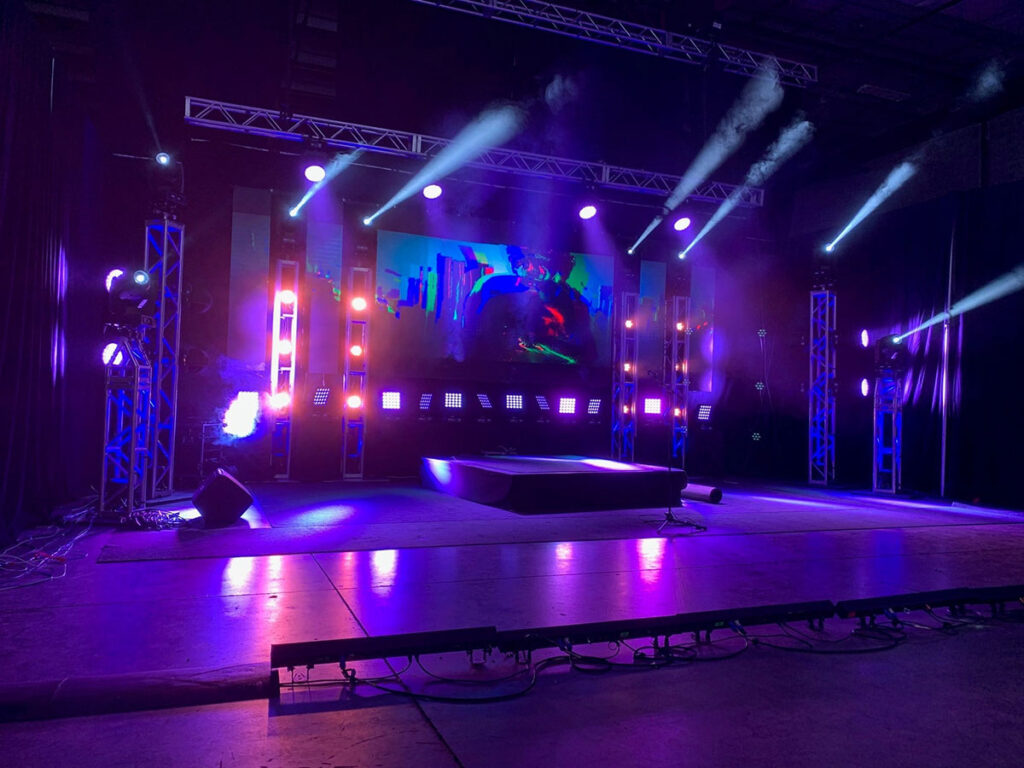 This emphasis on flexibility extends to the lighting and video rig, which is anchored by 12 Rogue RH1 Hybrid fixtures, chosen for their output, color rendering capabilities, gobo features and ability to work as a beam or spot. "Space is always at a premium in a studio production space, so you want compact fixtures that excel at doing a variety of things, said Lussier.
To provide added color to productions, Lussier outfits his studio space with 12 Rogue R3 Wash fixtures and an equal number of COLORado 1-Quad Zoom tours. Coordinated with the light from these fixtures are the images displayed on the area's video wall, which is made with CHAUVET Professional panels.
Lussier arranges his video panels in different configurations to accommodate the studio's broad range of productions, which includes everything from corporate events and fundraisers, to music shows and this year's New England Emmy Awards.
Someday, when the pandemic ends, Lussier will decide whether or not to keep his studio in operation. If he does, one thing is certain – he won't be doing it halfway.