Lighting comedy is serious business for Marc Wasserman of 3 With 1 Grab Productions. In recent years, the Manhattan-based designer has lit major tours by Nick Cannon as well as shows by the likes of Mo'nique and Rip Micheals, in addition to the annual Fall Back Comedy arena tour.
Just as comics live on timing, depending on it to make their jokes come off to an audience, so too does the designer who lights them. A deft touch also comes in handy, as comic-driven LDs, must figure out how to accent key moments subtlety, since they usually don't have the benefits offered by a beefy concert rig.
Wasserman faced these usual challenges this fall when lighting the 2022 version of the Fall Back tour, as it stopped at venues like UBS Arena and Capital One Arena, but his work didn't end there. Curated and hosted by Micheals, this year's show, "The "Fall Back In Love Comedy Jam," not only included a star-studded lineup of comics, it also featured leading R&B artists like Trey Songz, Mario, Jacquees, and August Alsina.
Incorporating a potent music lineup into the mix, created a different environment for Wasserman, most notably in the form of a 30′ wide by 16′ high main video. (There was also two upstage IMAG screens and a small 3'x16′ video wall at the center stage DJ booth.
"Working with the massive wall created new challenges," said Wasserman. "For starters we had to balance it with strong light sources for the R&B acts, while still providing the subtle nuances needed in comedy."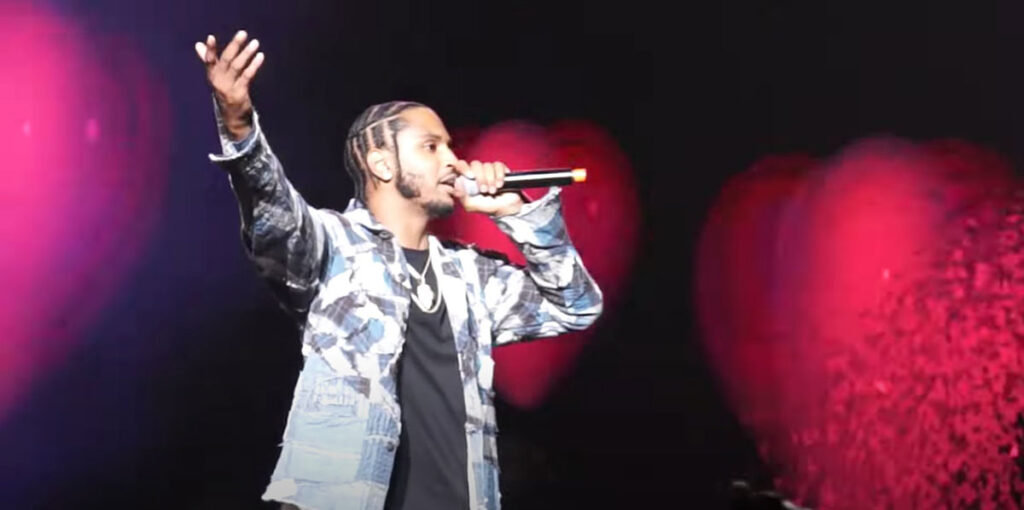 Helping Wasserman meet this challenge was a collection of 32 CHAUVET Professional fixtures, which, like the rest of the rig, was supplied by White Light AV, Inc. of Chicago. "We created some beautiful images for our video walls, but we couldn't have them wash out our light sources," he said. "We needed powerful front light to enhance the presence of the performers on stage. The Rogue fixtures we had were more than up to the task."
Wasserman had 14 Rogue R2 Wash fixtures spread across the downstage truss for front light. He also positioned six Rogue R3 Wash units on upstage truss and used them to crate evocative backlighting for both comics and singers. Powered by 37 (15 W) RGBW quad-LEDs, the R3 fixtures also created a depth of field that made the stage more camera friendly.
While the Rogue Washes contributed to the creation of a supportive setting on stage, the rig's 12 Maverick MK2 Spots were used by Wasserman to generate punchy looks that pumped up the energy level throughout the arena.
"I had six of the Mavericks on upstage truss for movement, strobing and textured gobo looks, and six on the upstage floor package for epic static looks and eye candy," said Wasserman. "They made it much easier to go to various looks that covered both music and comedy."
Wasserman relied on the performance features of his Maverick Spots to create memorable moments during the show. Among his favorites was when R&B singer Mario gave out red roses to people in the audience after his set. As he did this, Wasserman covered the stage with red spinning heart animations that he custom designed for this show. In so doing, he created a magical, transformative moment in which lighting takes a scene to another level, a design feat that's at home in comedy or music.
Photo: © Steven D Peralta