Homecomings are made all the more moving by music, especially when you're the one lighting the songs, and even more so when you're returning to do what you love after a long, hard lockdown. Even rain can't dampen such a moment. Just ask Mason Felps.
About ten years ago, the Cullman native got the chance to work his first major festival when he joined the crew at Rock The South. This August, he returned to his northern Alabama hometown as the festival's production manager and lighting designer.
For Felps, who earlier this summer toured with Alan Jackson, the two-day festival brought back great memories. "Rock The South has a special place in my heart," he said. "Our crew powered through a monsoon to put on this show. Yet, despite the storms, we wanted to do our best to make this festival special for the bands and the fans."
Helping Felps and the production team make good on this goal was an impressive lighting rig supplied by Bandit Lites that feature 32 CHAUVET Professional Rogue R2X Wash fixtures.
"We had a 60′ by 40′ stage with a steel roof," said Felps. "Its height gave us a nice trim to work with to create some bold vertical looks that went along well with our video wall, while its width allowed us to space things out to make the show feel even bigger."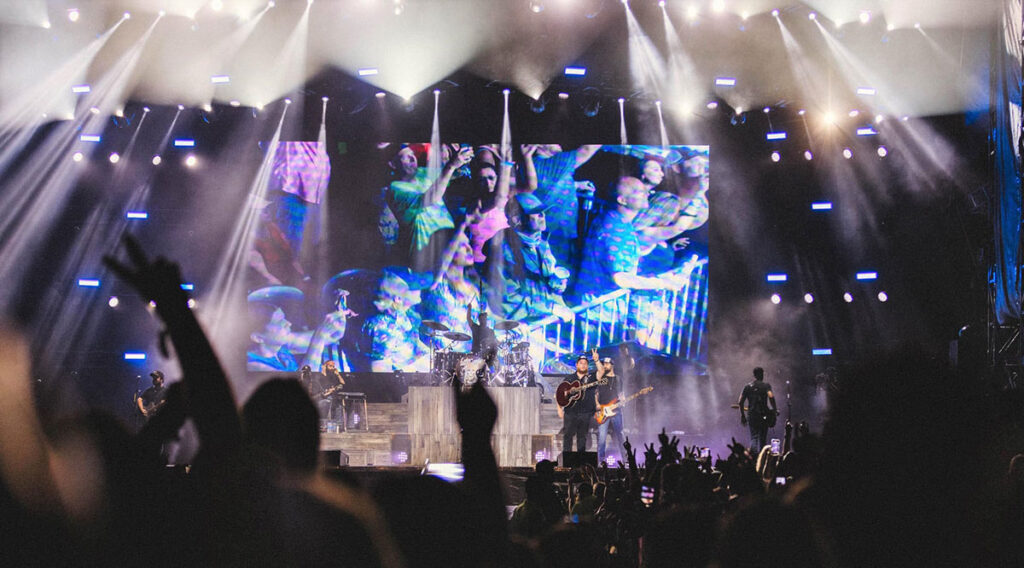 Taking advantage of his wide stage, Felps was able to spread his Rogue R2X Wash fixtures on either of the performing artists, a group that included Luke Combs, Miranda Lambert, Nelly, Ashley McBryde and The Marshal Tucker Band.
This arrangement allowed him to surround the artists in light, enveloping them in a glow that stood up well against the giant video wall, while also pulling attention to the center of the stage. Sometimes that glow was created with white light, while at others it was done in various colors.
At other points in the show, the high output Rogue R2X Washes were directed out at the audience to present stunning visual patterns. The fixtures' wide zoom range of 7.3° to 64.3° allowed Felps and board operator Chris Noll from the Bandit Lites to vary the areas that they covered in light.
Commenting on the versatility of his Rogue fixtures, Felps noted: "They're true workhorses. Their brightness really helped make the rig pop at night, and gave us great eye candy in the day. The reliability of our rig and the great work of our crew — Chris Noll, Cody Cheetham, and John Sumitra, along with Shawn Lear our Bandit account rep — made this homecoming as great as I ever thought it would be."