Since it arrived on the scene in 1994 with over 100 channels, TV Pink has been a media success story. The privately-owned broadcaster is well-known for its innovative programming aired on numerous channels in entertainment, music, talk shows and news.
In addition to its fresh, original approach to programming, the popular broadcaster has long been committed to innovating "behind the camera." This was evident recently when it upgraded its PFI studio complex in Šimanovci near Belgrade with an intelligent LED lighting system.
Designed and installed by Novi Sad-based AVL Projekt, the new system includes a collection of 64 CHAUVET Professional Maverick and Rouge fixtures as well as four RDMX Splitter 8 units and two Net-X II nodes.
The CHAUVET Professional fixtures (16 Maverick MK3 Wash, 12 Maverick MK2 Wash, 12 Maverick Silens 2, and 24 Rogue R3 Beam units) were selected for the upgrade project after an extensive review by professionals in image quality and management of lighting resources, including PFI Rental Director Dragan Gravara, Deputy Director of PFI Rental Miloš Jeremić and Directors of Photography at TV Pink Nenad Serafijanović and Nenad Stojković Piksi.
As part of their evaluations, these experts checked the fixtures using two color meters: Sekonic C800 and Sekonic C700. The analysis and testing proved that the technical characteristics from the specification matched the measurement results in actual environment.
Given the diverse range of programs on RTV Pink, the broadcaster's team paid careful attention to evaluating the flexibility and multi-functionality of the lighting fixtures. They came away very impressed by the Maverick Silens 2 Profile LED moving head.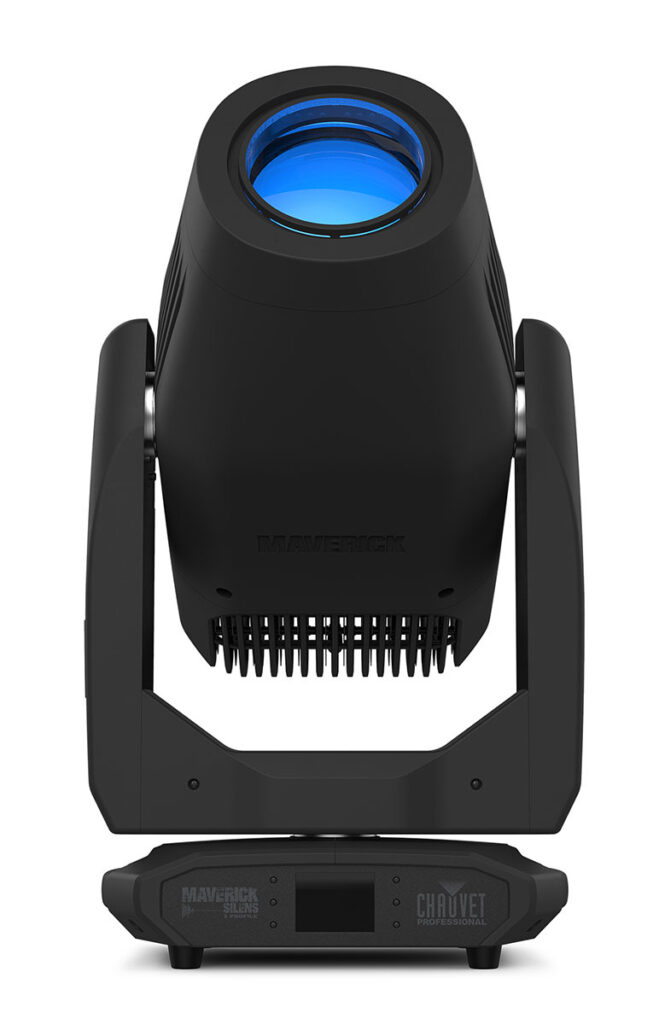 "The Maverick Silens 2 Profile's CRI >95 was rated as the biggest advantage due to the possibility of being used both as the front light and for creation of effects by the directors of photography," said a spokesperson for the team. "Also, its four-blade framing shutter system with rotation provides additional flexibility for accenting individuals on the set. Being truly fanless, its silent operation allows sound to be recorded naturally, which is so important in broadcast."
Also drawing positive reviews from the team were the MK Wash units and the Rogue R3 Beam. The latter impressed with its narrow beam and intense output. Director of Photography Nenad Serafijanović pointed out the diameter of the output lens of 153 mm, while director of rental, Dragan Gravara, pointed to the brightness of its a 300W lamp and a lifespan of an incredible 8,000 hours.
After the presentation, the authorities of TV Pink made the decision to procure all the presented lighting fixtures. Although these fixtures won't get "star billing" when RTV Pink debuts its new fall line-up of shows, one thing is certain: they will enrich the viewing experience, so everyone who tunes in will see these popular programs in a new light.