Strand, industry leader in theatrical lighting and a Signify (Euronext: LIGHT) entertainment lighting brand, has announced the new NEO Compact 10 Lighting Console. This new, more compact version of the popular NEO Console is now available globally and brings the power of NEO software in a 10-fader lighting control console perfect for education, theatre or house of worship applications.
"The combination of sophisticated features, quality-built hardware and small form factor makes the new NEO Compact 10 Console the most powerful lighting console in its class," says Fernand Pereira, Global Head of Marketing and Product Management, Vari-Lite and Strand at Signify. "The NEO Compact 10 offers the full capabilities of Strand NEO software optimized for a smaller footprint, with seven different onboard effects engines as well as user-configurable buttons, faders and palettes that let you adapt NEO to the way you work."
To further simplify operation, the NEO Compact 10 includes an internal 7" touchscreen that makes it easy to program a complete light show at your fingertips, while the ability to add an external touch monitor brings the full programming capabilities of the NEO software for more complex productions. Thanks to the integrated 10-button numeric keypad and command line support, the NEO Compact 10 offers fast programming of its advanced effects capabilities.
"With a feature set that's unrivaled at its size and price point, the NEO Compact 10 can be used anywhere, whether that's at front of house, in a rack as a backup show control interface or on the go as a portable desk," explains Pereira. "With four DMX universes (up to 2048 channels) by default and upgradable to 10 universes (up to 5120 channels), the NEO Compact brings powerful capabilities to virtually any size space."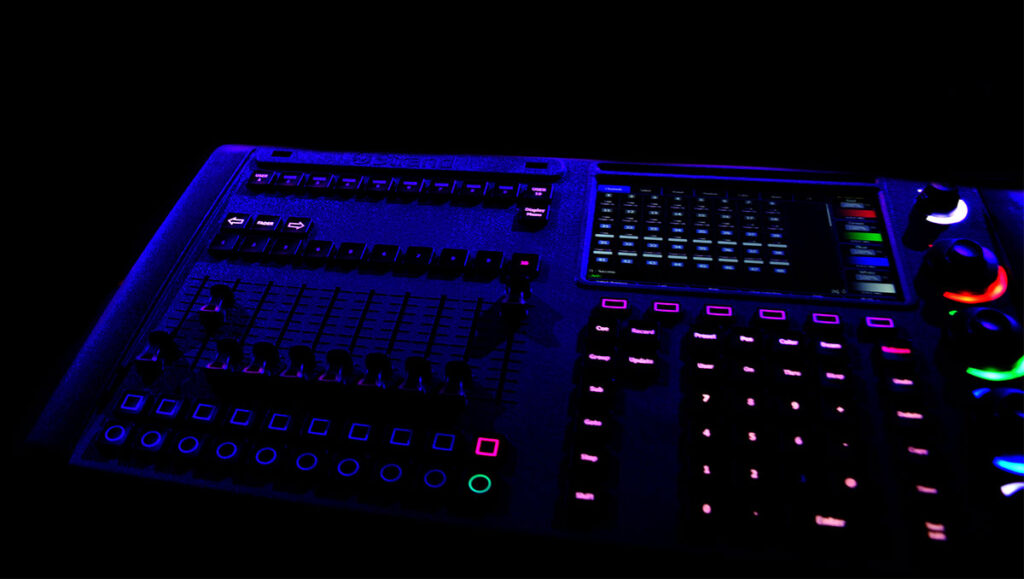 In addition to the NEO Compact 10 Console, Strand is also debuting the NEO Compact 10 PC Wing, a USB control surface accessory for Strand NEO PC that is based upon the same hardware design as the Compact 10 Console. The 10-fader USB wing offers NEO PC users the same 10 button numeric keypad for fast programming, as well as a touchscreen interface that allows users to quickly select palettes and groups. With the NEO Compact 10 PC Wing and a laptop running NEO PC, users can easily program upcoming shows from anywhere or run a live production with tactile buttons and faders right from their laptop.
To add support for the NEO Compact 10 Series, Strand has released NEO OS version 3.11. The software update also brings enhancements to cue lists and the magic sheet, as well as a new matrix timing tool and other changes. The new software is available for the Strand NEO Console, NEO RACK Playback Controller, and NEO PC. The update is available for download today on Strand's website.
"The new NEO Compact 10 Series ushers in a new generation of lighting control solutions from Strand," adds Sameer Sodhi, Business Leader, Vari-Lite and Strand at Signify. "The NEO Compact 10 Series joins Vari-Lite and Strand's full range of luminaires, controls, and power and data distribution products to offer theatrical environments a complete solution with industry-leading capabilities from a single manufacturer."
The Strand NEO Compact 10 Series is now shipping.
Photo: © Strand