Two FLX S24 consoles from Zero 88 – a Signify (Euronext: LIGHT) entertainment lighting brand – have been supplied by Ross-on-Wye, UK based CJP Broadcast for lighting control in two new broadcast studios for virtual production and television at the University of Sunderland's David Puttnam Media Centre. CJP's technical manager James Ruddock, who led the virtual studio installation team, chose the consoles for their power, compact size and footprint, and as, "a good value option for educational applications of all levels with its many features and great functionality as found in larger lighting desks."
CJP Broadcast designed and specified lighting, video, and audio technical elements for both spaces, and installed, integrated, and commissioned the virtual production studio, which is a unique resource where students can gain practical experience and learn the latest state-of-the-art techniques.
Zero 88's FLX consoles have been designed from the ground up to be fast and intuitive to learn and operate. Users can quickly control a wide range of static and moving lights, LED fixtures and conventional lights, and FLX proved an excellent solution for this project in Sunderland.
In the new virtual studio, the FLX S24 is running a selection of different Kino Flo fixtures – Kino Flo Diva-Lite 21, 31 and 41s plus Fiilex Q5 Colour LED fresnels. "The console is proving extremely easy to use. It is an ideal tool for teaching as well as being easily expandable," confirms James, adding that the intention in the television studio is to upgrade the FLX S24 to the larger FLX S48.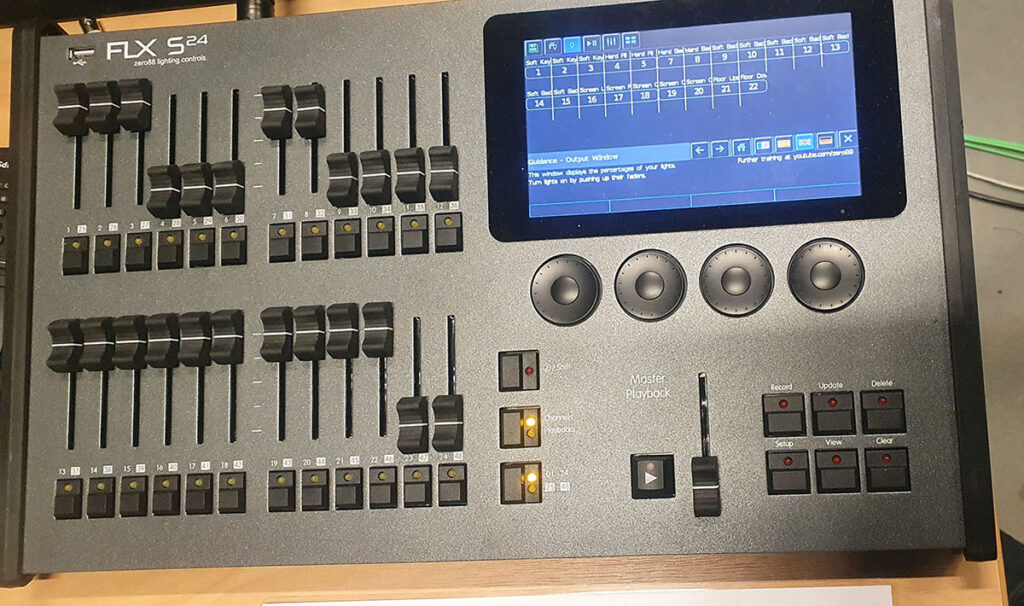 The FLX range has also been a great success due to its accurate and flexible control of colour-changing lights which can be done by using a multi-touch colour and image picker, the encoder wheels, or by selecting colours contained within a 'mood' using Mood Boards by Lee Filters. Looks and scenes can be quickly recorded directly to any fader or one of the 48 instant-access onboard colour palettes for later recall.
The first CJP Broadcast that specified FLX for lighting control was in 2018, and the David Puttnam Media Centre studios are the latest in a run of university sector projects which have included Cardiff University and Edge Hill University in Ormskirk, both with FLX for lighting control. An FLX S24 has also been specified for a blue-chip corporate client, and James rates the brand as "excellent" in terms of products and customer support.
CJP Broadcast provides a wide range of specialist services and technical solutions in broadcast, corporate, education and sports including systems integration, VR / AR studio design and construction, live video production, and streaming.