Do you have to love a band's music to do a great job lighting it? There probably is no definitive answer to this question but having a strong affinity for a group's sound certainly helps — especially when you're called in at the last minute to light back-to-back shows by two legends.
Just ask Kyle Bell. On June 24th, he suddenly found himself tasked with lighting shows by the multi-platinum band Warrant and their fellow metal-mashers, the award-winning Firehouse at the iconic Lava Cantina-The Colony live music venue.
"It was a last minute type of thing," said Bell. "I had very little time to program. I did create some scenes, but most of the two shows were busked. Good thing for me that I was a longtime fan of both bands. That helped with the FX part of my show, which was very important."
Familiarity with the two bands wasn't the only thing Bell had going for him on that hot summer evening. He could also rely on the intuitive, user-friendly features of his ChamSys QuickQ 20.
"I have been working on ChamSys consoles since 2012, so I know I can count on them," he said. "For this project, the QuickQ 20 was the perfect choice, because the FOH footprint at this venue is very small. But aside from being the right size, the QuickQ 20 had features that made it easier for me to busk."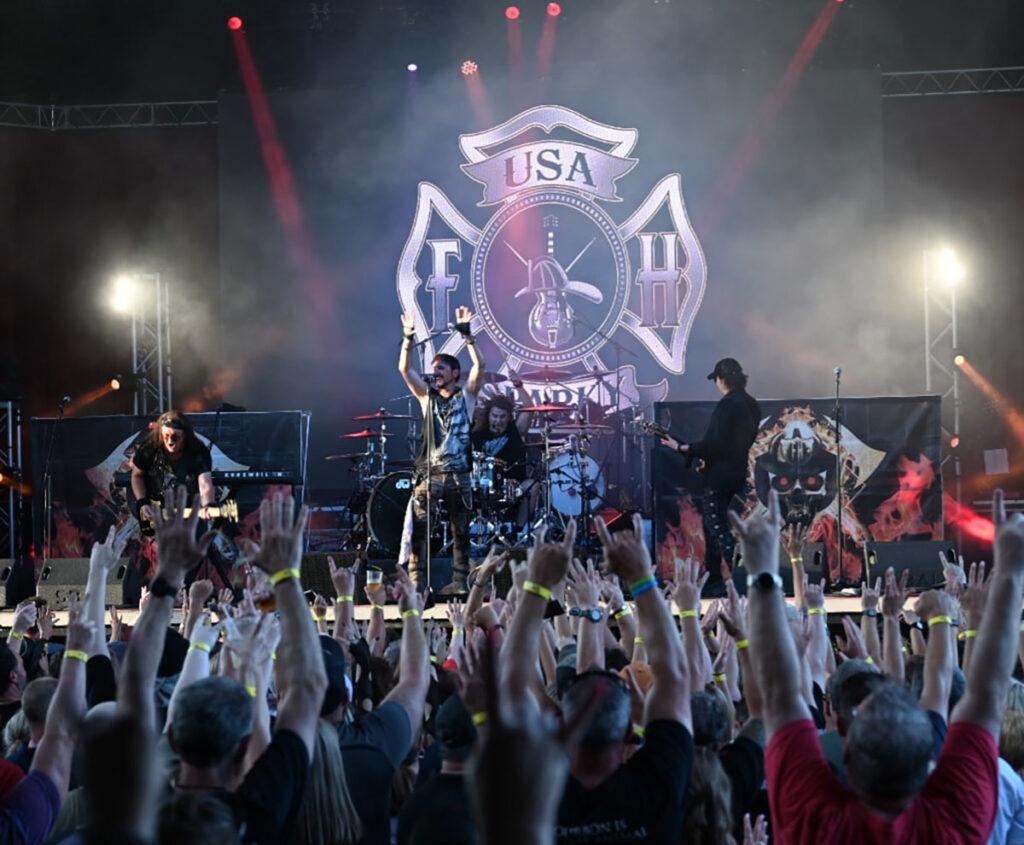 Among those features was the QuickQ 20's easy-to-navigate 9.7-inch touchscreen. "The screen is really good to work with," said Bell. "Besides being a good size, it also puts things like beam angles, and intensity levels right at your fingertips.
Bell notes that he made good use of the console's Colour Control Section to vary saturation levels, as intense color changes were essential to conveying the hungry, fiery energy that both bands bring to the stage even after more than a quarter of a century of touring.
The QuickQ 20 was instrumental in helping Bell create those parts of the show that he did program, even with short notice. "The programming capability is definitely a big plus," he said. "There were 60 fixtures in the rig, and it was very easy to patch. Another cool feature was that the console allowed me to update and save my show very quickly."
Bell also credits Lee Russell, Lava Cantina-The Colony's production manager and Dusty Mattson, its sound its sound engineer, with contributing to his experience at the venue. Describing them as "two amazing people, who do top-of-the-industry work," he said they made his work "go much easier."
Of course, having a compact, user-friendly console at his side didn't hurt either!