Building on the instant success of the Streamer, GLP's new LED light for video conferencing, live streaming and home office work, the company has announced a new packaging variant for those wanting multiple sources, called the Streamer Duo Kit. Simultaneously, the free-to-download app has been updated, offering significant expansion of the remote-control capabilities of all Streamer units.
The Streamer Duo Kit packages two of the GLP Streamer units together with a pair of extendable tripods, USB-C cables and USB-A to USB-C adapters for both units. This comprehensive accessory set also comes with a pair of soft drawstring bags to protect the units whilst in transit. The packaging insert has been cleverly designed to be placed directly into standard portable hard cases, reducing the products' environmental impact.
The Duo package has been designed for applications specifically where two units would be beneficial to place more evenly spread light coverage on a presenter from multiple angles, thereby creating more professional studio-like situations.
With the launch of the Duo set, comes a new version of the control app. Free to download for both PC and Mac platforms, it allows the user to intuitively control up to 16 Streamer units— either locally or remotely from a single device — and is compatible with both existing and new Streamer units.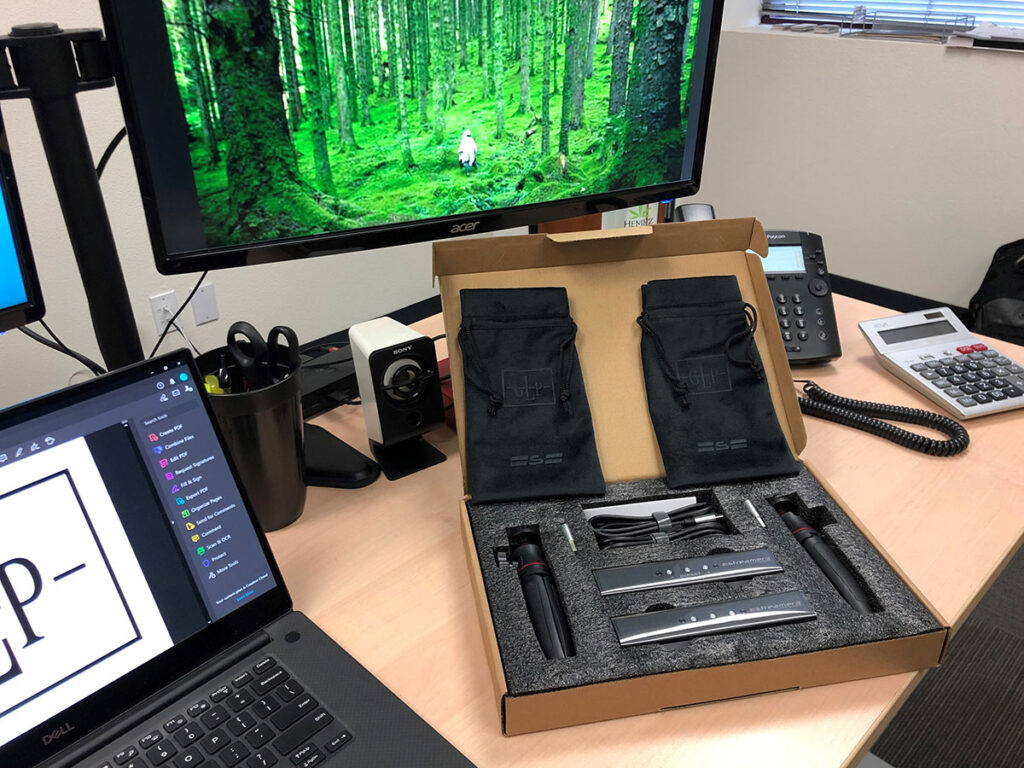 GLP US president, Mark Ravenhill, said: "This expanded capability provides significant new functionality, especially to those making use of the remote facility for corporate streams as well as full broadcast situations."
Summarising the overall design rationale, he added: "Streamer has been designed with easy, remote control accessibility in mind. With a standard internet connection, permission can be granted for a remote professional to control the output levels and color of the Streamer units. This is ideal in situations such as TV broadcasts, webcasts, corporate presentations, investor meetings and much more.
"Having an AV, or lighting professional take full control of individual Streamer units at the presenter's workspace, removes the pressure, allowing them to focus on what they are best at within a perfectly lit setting. And, of course, up to 16 Streamer units can be controlled remotely from a single device—whether that be a computer, tablet or smartphone."
Streamer Duo is available for purchase from any GLP dealer or from Amazon worldwide. The control app can be downloaded from the GLP Streamer website at www.streamer.rocks